KIM TONELLI
'FACING HISTORY'
Kim is one of Australia's unique photographers. Her ability to bring out her subjects' self-expression and encapsulate the essence of who they are has captured
the attention of a diverse audience globally. Kim has the ability to interpret her subject matter in a visionary and creative way.
The results are graphic compositions, saturated colours, textures giving images depth and animation in a dramatic and compelling way.
After completing a BA in photography at the prestigious Royal Melbourne Institute Of Technology, Kim followed her passion for sixties rock and roll all the way to London
where she established an esteemed and dynamic career that kept her away from home for almost a decade. Since then Kim's work has taken her to over 50 cities world-wide.
Highlights include photographing legends in the music business, numerous cover shots for Rolling Stone magazine, featuring in every major music publication in England
and Australia as well as winning first place at the National Youth Media Awards.
OPENING NIGHT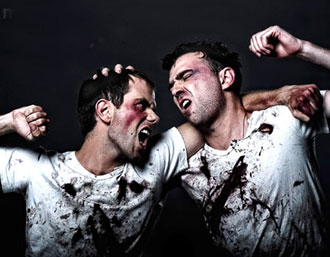 THE PRESETS

SOLD



VERONICAS

TEX

SOLD

EDDIE PERFECT

JULIA Z

ROVE

JAGO

J BUTLER I




PAUL HESTER

JOHN CLARK

MIA DYSON

BERT

LIOR

EDDIE II (large)

JULIA II (large)




JBUTLER II

SCOTT OWEN

ZAHAVA

DAMIAN BULL

PRESETS

SOLD

MATTY LLOYD

SHAUN MICALLEF