reviews
WHAT THEY SAY ABOUT MELBOURNESTYLE
---


That's right - THE New York Times paid us a visit. How did they find Melbournestyle? These New Yorkers... they don't miss a trick! What did they find in store? For full article on melbourne click here NYT Style Magazine Totally Aussie in Melbourne or jump direct to the article DESIGN WITHIN REACH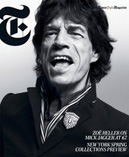 ---
MARIE CLAIRE ITALIA says Si!
to The Melbourne Book by Melbournestyle Books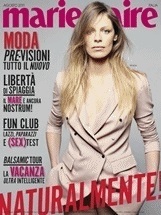 Marie Claire Italia, which is, like, the best of French and the best of Italian, says The Melbourne Book, by Melbournestyle Books, is the best read you can get on Melbourne. Well, we say the same thing - how about that? read on...
---
JAPAN AIRLINES REVIEWS MELBOURNESTYLE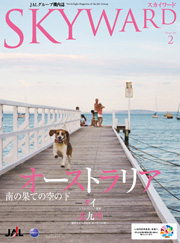 Skyward, Japan Airline's inflight magazine, focusses on Australia. This stylish look at what makes Australia so enticing includes Melbournestyle and the delights of our home grown city-centric design. Domo arigato, JAL! See it here
---
INSIDEOUT gets inside Melbournestyle!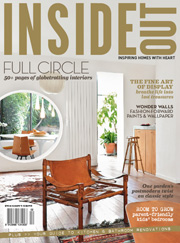 Australia's own style bible chooses the Melbourne Scarves as Editors Choice: "A City souvenir has rarely looked so smart!" See it here
---
COOL HUNTING IN NEW YORK!
"Dedicated to showcasing an array of Melburniana, founders Maree Coote and Lex Ridgeway offer a well-edited collection of products for the native and tourist alike. Spanning beautifully-packaged Melbourne map soaps and charming kangaroo chopstick rests to fashionable silk scarves and beaded baubles, the assortment represents some of the city's finest artists and designers."-
Coolhunting.com
---
"There is a time and place for a good souvenir. These really are the most interesting and well-designed souvenir-style gifts I have come across." - THE DESIGN FILES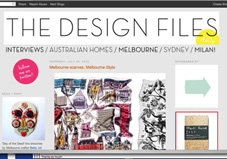 The Design Files (the webs' most gorgeous collection of information objects and style) has just featured Melbournestyle. We know once you taste The Design Files you'll be addicted!
---


"A great big love letter to Melbourne!"
In October 2010 interview with the Breakfasters on Melbourne's funkiest RRR FM radio Melbourne, author Maree Coote enjoyed 15 minutes chatting about the book with DJs Fee-B, Ben and Jess who declared The Melbourne Book 'a great big love letter to Melbourne!'
PODCAST here.
---




"IT'S AN ORIGINAL, WITH A STRONG SENSE OF PLACE AND ABOVE ALL, IT'S A STYLISH MOUTHPIECE FOR MELBOURNE."


RED MAGAZINE NOV 2010

---


OMG! OPRAH! According to The Age, (Sat.18/9/10 P.7 news) Melbournestyle's own Melbourne Scarves are the pefect gift for Oprah. And we agree of course.
And so we went to Dinner with Oprah's peeps: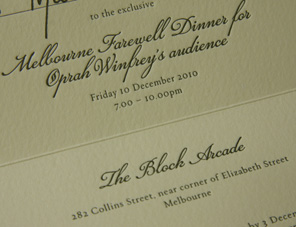 More Oprah here...
---


"Here is much more than a store, it is a history lesson, a celebration of all that is uniquely Victorian (including Ned Kelly), somewhere to lose yourself and delight in the sheer creativity on offer (tasteful creativity, of course, in true Melbourne style). It makes souvenir places seem very tacky in comparison. On Clarendon Street South Melbourne, it's the first and only experience of its kind. A visit to Melbournestyle is a must do."
- Extract from RACV's 101 Best things to do in Victoria

---




"THIS MELBOURNE MECCA IS BANISHING THE CULTURAL CRINGE WITH ITS BEAUTIFUL AND UNIQUE INTERPRETATIONS OF AUSTRALIAN ICONOGRAPHY."


- HOME BEAUTIFUL magazine

---


"IF YOU LOVE THIS FABULOUS CITY OR ARE LOOKING FOR THE PERFECT SOUVENIR....."
- HOMESPUN magazine

---


"There are no flippant inclusions.Everything has a reason for being - a connection to Melbourne or Melbourne people who are doing something special."
- MELBOURNE LIVING Magazine, August 2009
Thanks to the fabulous people at Melbourne Living magazine for their tribute to our tribute to Melbourne.
---

"E' negozio e galleria questo spot avviato con successo dall'artista Maree Coote, specializzato esattamente nel Melbourne style: arte, moda e oggettistica, tutto disegnato e realizzato in citta."
- Review :Italia Blogosfere

---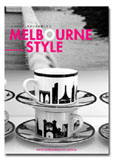 We also had a visit from JAPAN-VIC.TOURISM Inbound Shopping Guide. This well-researched industry handbook is the ultimate resource for inbound Japanese tour operators, and features melbournestyle as its lead store, while its cover features our legendary Melbourne Cups and Saucers. They even named it after us! Domo Arigatoo Gozaimasu! (Not available to local Aussie shoppers - but you don't need it - you already know where we are, right? )

---




Meanwhile, back here at home, since they first found us in Home Beautiful , the Home Beauties have visited time and again with their fab shoping tours (see below).
HOME BEAUTIFUL has listed melbournestyle in the legendary STYLE HUNTER Shopping Guide...So you can grab a copy (free with the latest issue) and visit us along with all the other top-shoppable spots in Melbourne in one go. Look forward to seeing you in your safari suits soon.
Thanks to the gorgeous gals at Home Beautiful - we are very chuffed to be included in their guide. See you soon.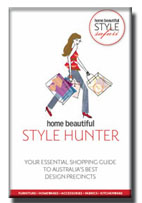 ---
INSIDE MELBOURNESTYLE...
This is what you're missing.... Come in soon!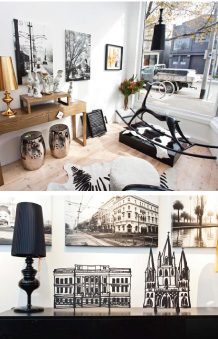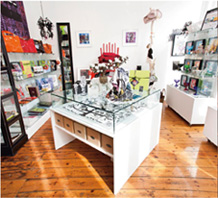 ---
Melbournestyle is proud to be:
2010 FINALIST, Creative Industries
PORT PHILLIP BUSINESS EXCELLENCE AWARDS



2008 BEST Specialty Retailer Category
Port Phillip Glen Eira Leader Business Acheiver Awards 2008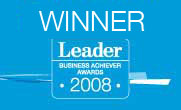 2008 FINALIST The Melbourne Awards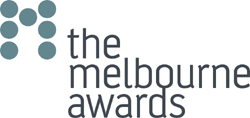 2008 FINALIST Port Phillip Business Excellence Awards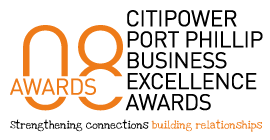 2007 WINNER Best New Business Specialty Retailer Category, Leader Business Acheiver Awards

2007 WINNER Best Business Under 50 Employees Category, Leader Business Acheiver Awards.

---
The PORT PHILLIP LEADER features Melbournestyle's Melbourne Cups too ...
---
"EVERYTHING IN THE GALLERY PLAYS ON MELBOURNE'S UNIQUE SENSE OF HUMOUR AND CULTURE THROUGH CLEVER OBJECTS."


melbournestyle's domestic sculpture was profiled here in the EMERALD HILL WEEKLY's Retail Therapy column - the tag of 'Arte-facts and fictions' being uncannily close to what we are all about!
---
Once more, THANKS to all who have helped bring our message of place, style, art and history to the wider world.
---
If you have some good news about Melbourne, email us and we'll post your news and /or links right here.
---

---
news:blog

WHAT'S NEW, MELBOURNESTYLE
Share
---
Join our mailing list! Please CLICK HERE!
---
Hats off for Spring Racing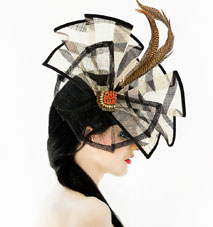 Melbournestyle is thrilled to announce the launch of
MINIKEM MODISTE - a selection of one-off millinery pieces by Emily Makris, aka Minikem. Inspired by the distinctive graphic stylings of Art Nouveau and Art Deco, Emily re-invents the aesthetic for the 21st century. Each piece is a hand-crafted, one-off original. Here is just a taste of what's in store for you... VIEW COLLECTION
VIEW LAUNCH PARTY
Made for Melbournestyle
---
Deco mania


The ultimate in Deco rings, bangles, earrings from CCSKYE to complete your carnival outfit. SEE THE RANGE HERE and the rest in store.
---
New jewellery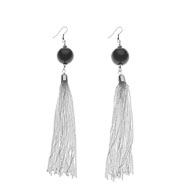 New baubles, long jangling pendants, emormous rings, pefect for the deco revival. Local designers - the clever Melbourne team at LIBERTE...
see some of the new goodies HERE and the rest in store.
---
Speaking of champagne...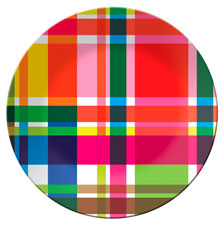 Delicious! The best dressed Spring racing picnics are wearing tartan...
these are a HUGE 40cm diameter platter and matching servers. Other patterns? Yes - MORE HERE
---
It's true: we've gone soft...


Designed and made in Melbourne by Maree Coote for Melbournestyle, in tribute to Melbournestyle's own clan elder Ern Malley (look him up), who died in Melbourne in 1835, the very year Melbourne town was settled.


The Melbourne tartan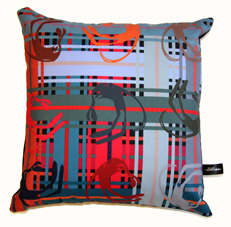 This striking tartan plaid features the road-kill Kangaroo motif and nine colours of significance pertaining to Melbourne, the Yarra River and surrounds, namely:
Dead kanga road-kill motif signifies the roos flattened, displaced and otherwise inconvenienced since 1835: sage-green symbolizes the local scruffy grasses;murky grey-bown-taupe denotes the river that flows upside down; pale hazy-grey/blue signifies the magic of a crisp, early morning Melbourne sky; burnt orange represents the ever-fashionable, kinda miraculous Melbourne tan; teal represents the Botanic Gardens and all they promise in fine, cultured outdoor pastimes, and deep coral red is the colour of the crest of the black cockatoo. And the black background? Well, obviously a nod of respect to the Aborigines displaced, killed and otherwise inconvenienced since 1835...NEW cushion collection


Made by Melbournestyle
The Port Phillip tartan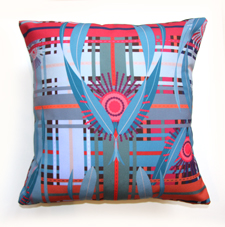 Designed in tribute to Mary Gilbert, first and only, not-so-lonely woman in the township of Melbourne in 1835, this was one singular woman. The design features the lone gum blossom, signifying her solitude and plight, marroned as she was among villains and rapists, entrepreneurs and idiots, not a sane BFF to chat with in those cruel first days of Melbourne.
Features many of the attributes of the Melbourne Tartan, but sans roo. The eucalypso icon reminds us all of the Garden State's finest features, and serves to bring the outdoors in to your indoors while you're lounging about on the sofa, but sans hayfever.
NEW cushion collection

Made by Melbournestyle
---
Cuppa Colour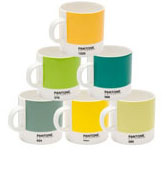 Every designer get this. Now you can drink a rainbow too. More HERE
---
Soft again...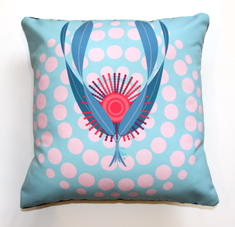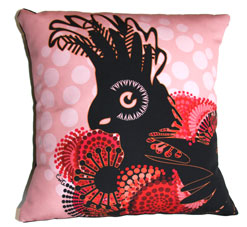 See the range HERE - new designs coming all the time - a truly orginal gift idea from Melbourne.


Made by Melbournestyle
---
Picasso's mixed-up shook-up girls


Sure, we make and design our own cushion collection right here in Melbourne, which we'd love you to love. But surely there is also room to love these fabulous Picasso tapestry cushions? All the way from France, they are the real deal. Featuring Dora Marr, Marie-Therese, all the important gals... More here



Also instore are Picasso Tapestries to match, here's a taste:
Bravo Pablo!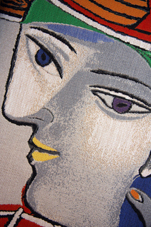 ---
Melbournestyle Cushions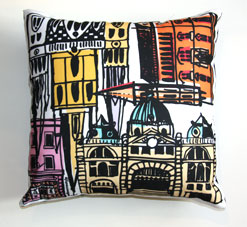 It was only a matter of time. Lean back on the GPO, snuggle up with the Shrine, or pass out on the steps of the St Paul's. There's a place for everyone here in our new Melbourne Cushions Collection.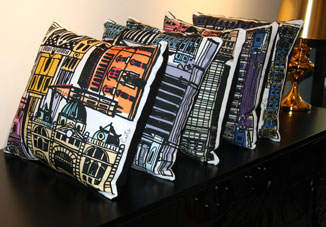 Backed with chic Melbourne Black (what other colour is there?), they are bright, stylish and cuddly. We must be getting soft.... See other designs HERE.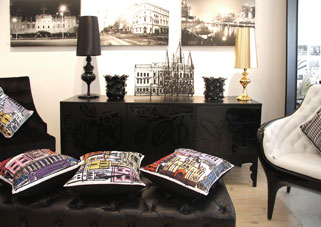 Made by Melbournestyle
---
Don't forget the Tsunami...


... and our friends in Japan. It's been a long time between Sakes, but Melbournestyle owes much to Japan. We have been blessed by treasured Japanese friends, exquisite Japanese design, unforgettable Japanese travel, lifechanging Japanese insights, even our brand name is inspired by very special Japanese friends. Let's not even mention the world's best cuisine. So now's our chance to give back to our much-loved Japanese friends in their time of need. You can too - if you can help Japan, click here or go to your Commonwealth bank to donate. Doomo Arigatoo...Ki wo tsukete, minna san.


---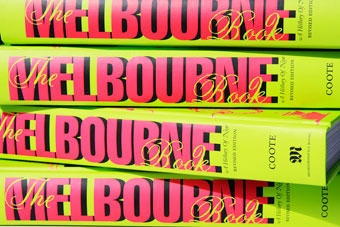 And let's not forget the LATEST edition of The MELBOURNE BOOK, A History of Now. Just $55. Made by Melbournestyle.
NEW tales from Melbourne's short but amazing history. NEW photographs of this ever-changing city. NEW CELEBRITIES include Adam ELLIOT, Eddie PERFECT, Molly MELDRUM. NEW CHAPTERS include the story of pub rock and Countdown, of artist and expeditionist Ellis ROWAN, and a full biography of fashion designer Jenny BANNISTER. UPDATED CHAPTERS on the latest in Laneways,Trams, Flinders Street Station, Melb v Sydney, Melbourne Cup, Fashion, Vegemite, Weather, Le Louvre and more. It's the must-have Melburnian's manual; it's STILL THE WORLD'S MOST LIVEABLE BOOK
THE MELBOURNE BOOK - LATEST EDITION
Still the best book there is on Melbourne Town.
OUT NOW $55 at all good bookstores and at Melbournestyle of course.
SEE the glittering BOOK LAUNCH ..............
Or SEE MORE BOOK


Made by Melbournestyle
---
---
FIND US HERE
MAP re CBD

Closer MAP

---
That's it for now.
Stay gorgeous,
Ms MELBA x


tellmelba
---
And if that's not enough culture for you in one hit, here's more.

---
Melbournestyle also on