LATEST

BOOK REVIEWS, PRODUCT REVIEWS AND INTERVIEWS
NEW!! AUG 2023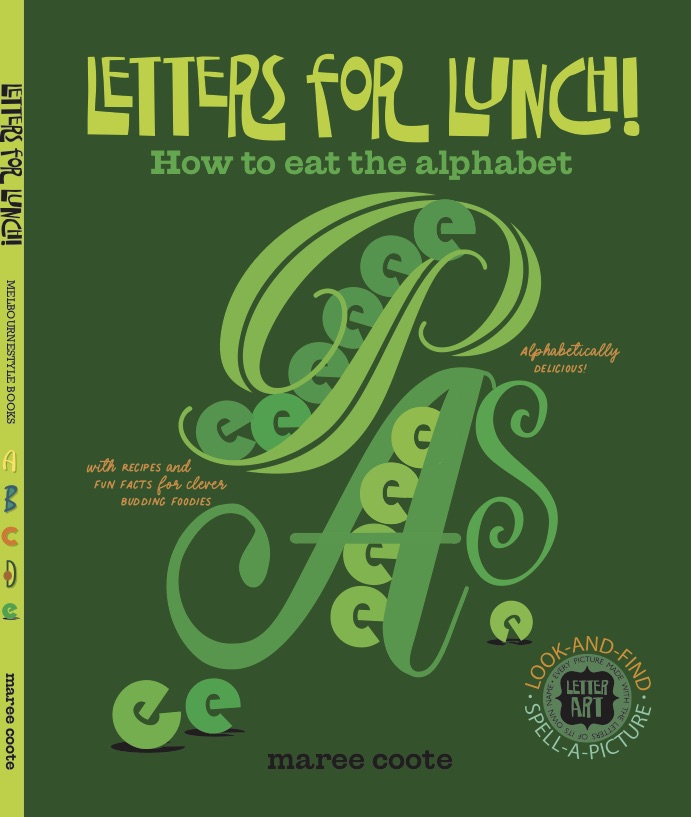 MAGPIES MAGAZINE
"Highly recommended!"
Full review in Magpies Magazine
July 2023 Issue
HERE




"This engaging picture book delivers all that the cover promises:
letter art, literacy activities, and interesting information on selected vegetables and fruit. The picture on each page is a stylised but easily recognised representation of a fruit or vegetable created from the letters that spell its name. Visually attractive, the pages also have strong tactile appeal as readers trace the required letters (varied in typographic style, layering, scale and sequence) to confirm the spelling.

Ideal for children who have mastered basic decoding, it could reinforce spelling skills and create an interest in typography besides encouraging healthy eating and food preparation for all age groups.
From the covers through the end papers and in the core content, the book is beautifully designed to encourage readers to interact with the puzzle elements and observe logos and monograms in their own environments.
For playful recreational reading or as a launching pad for learning activities in design, spelling, plant foods and cooking,
Letters for Lunch! is highly recommended."
--Lyn Linning for Magpies Magazine, May, 2023

---

DAUGHTERS OF MELBOURNE
A Guide to the Invisible Statues of Melbourne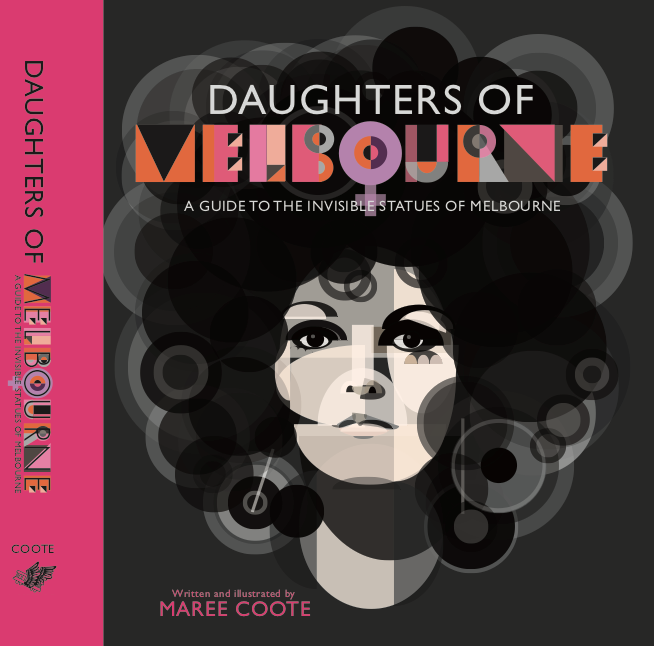 "At last- A truer version of Melbourne history,
this time with added Women for extra strength!."

REVIEWS:
ABC LATE NIGHT LIVE
Interview with PHILLIP ADAMS
ABC RADIO MORNINGS
Interview with VIRGINIA TRIOLI
BROAD RADIO
interview with Jo Stanley & Mayf Warhurst
3RRR RADIO
interview with Aisha Pachoud - Fabulous music included!
The launch event at the Queen Vic Womens Centre featured some living legends and celebrated those no longer with us. Launched by Nina Taylor MP, the group was blessed with the presecnce of Champion surfer Gail Couper, Yoo-rrook Truth and Justice Comissioner Prof. Eleanor Bourke, first Treaty Commissioner and head of VACCHO Jill Gallagher, math-science wizard Prof. Alison Harcourt, culinary Queen Elizabeth Chong, folk-blues-roots legend Margret RoadKnight, anti conscription campaigner Jean McLean, together with the daughters of Zelda D'Apran and Olive Zakharov, and families of Dora Wilson and Alma Quon.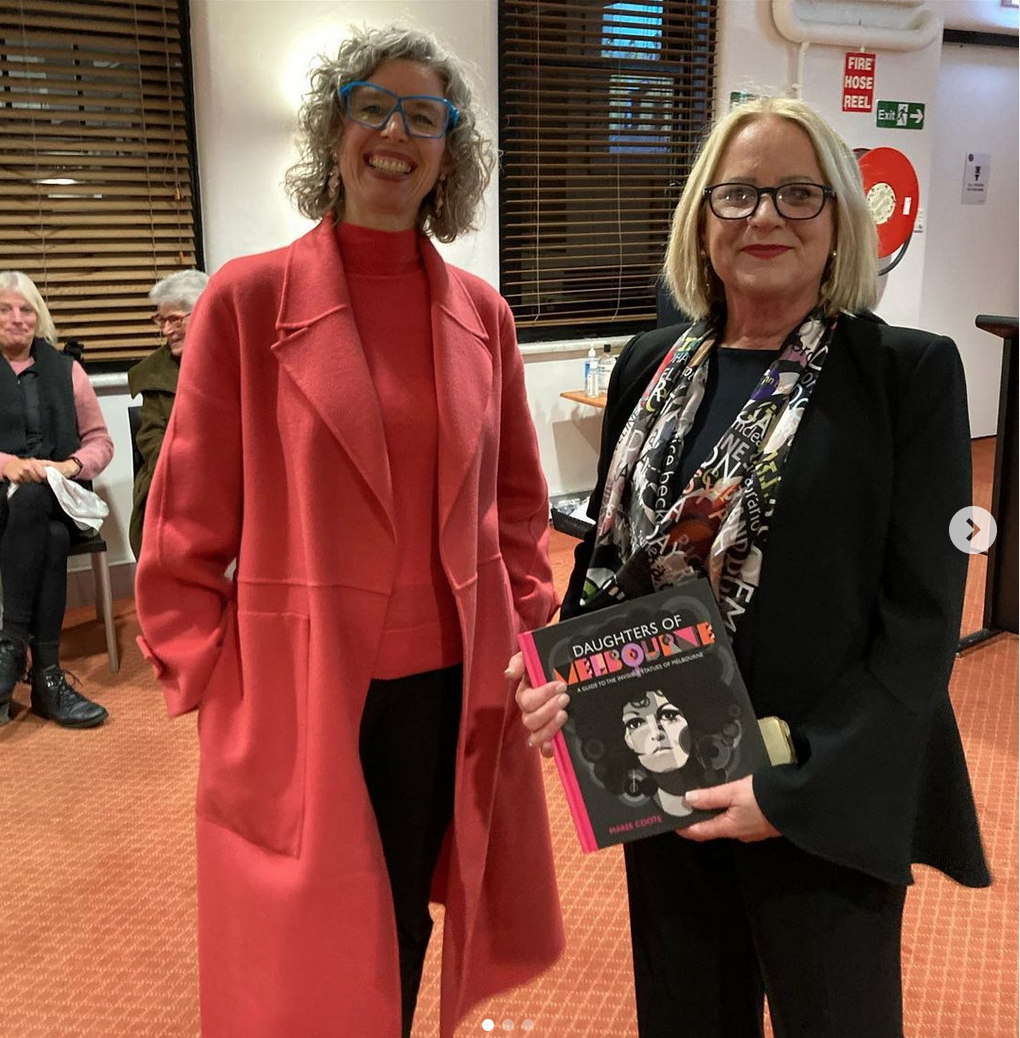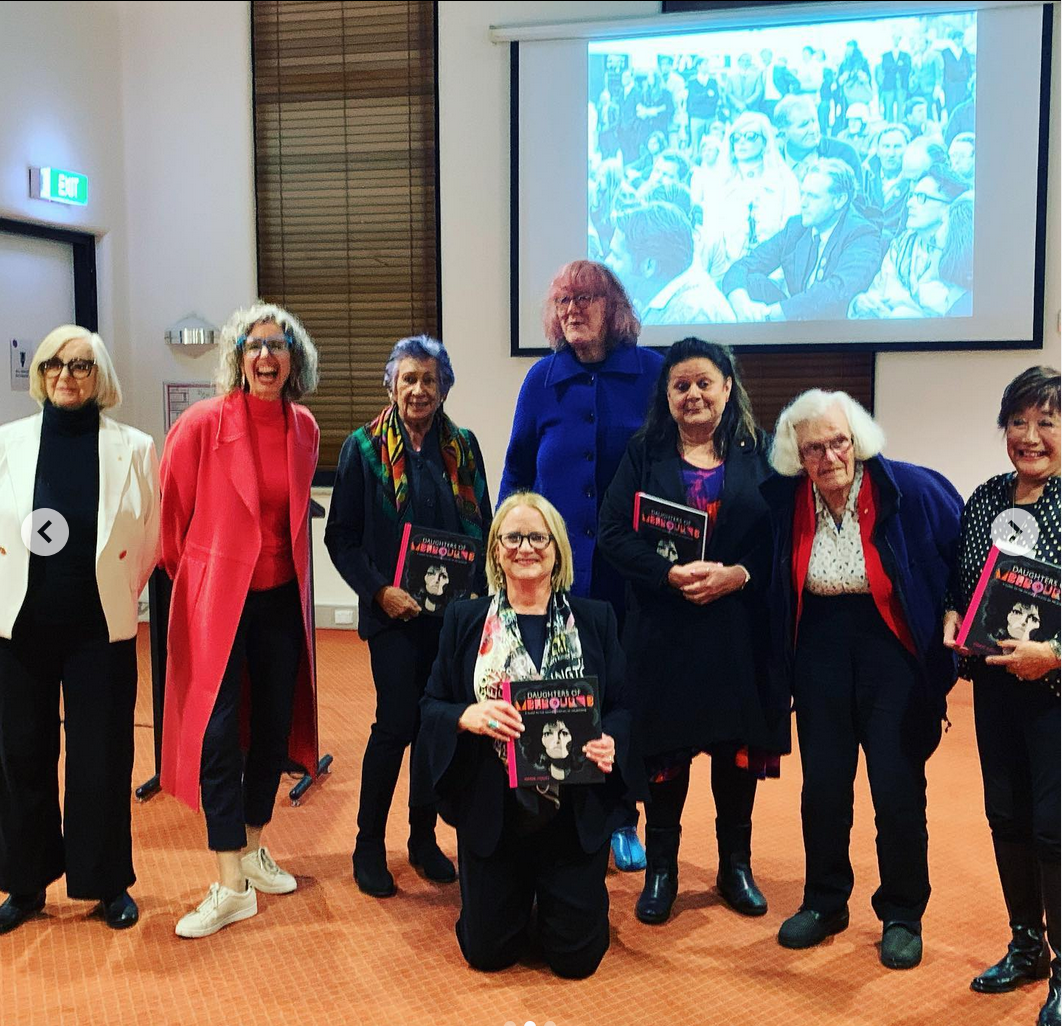 ---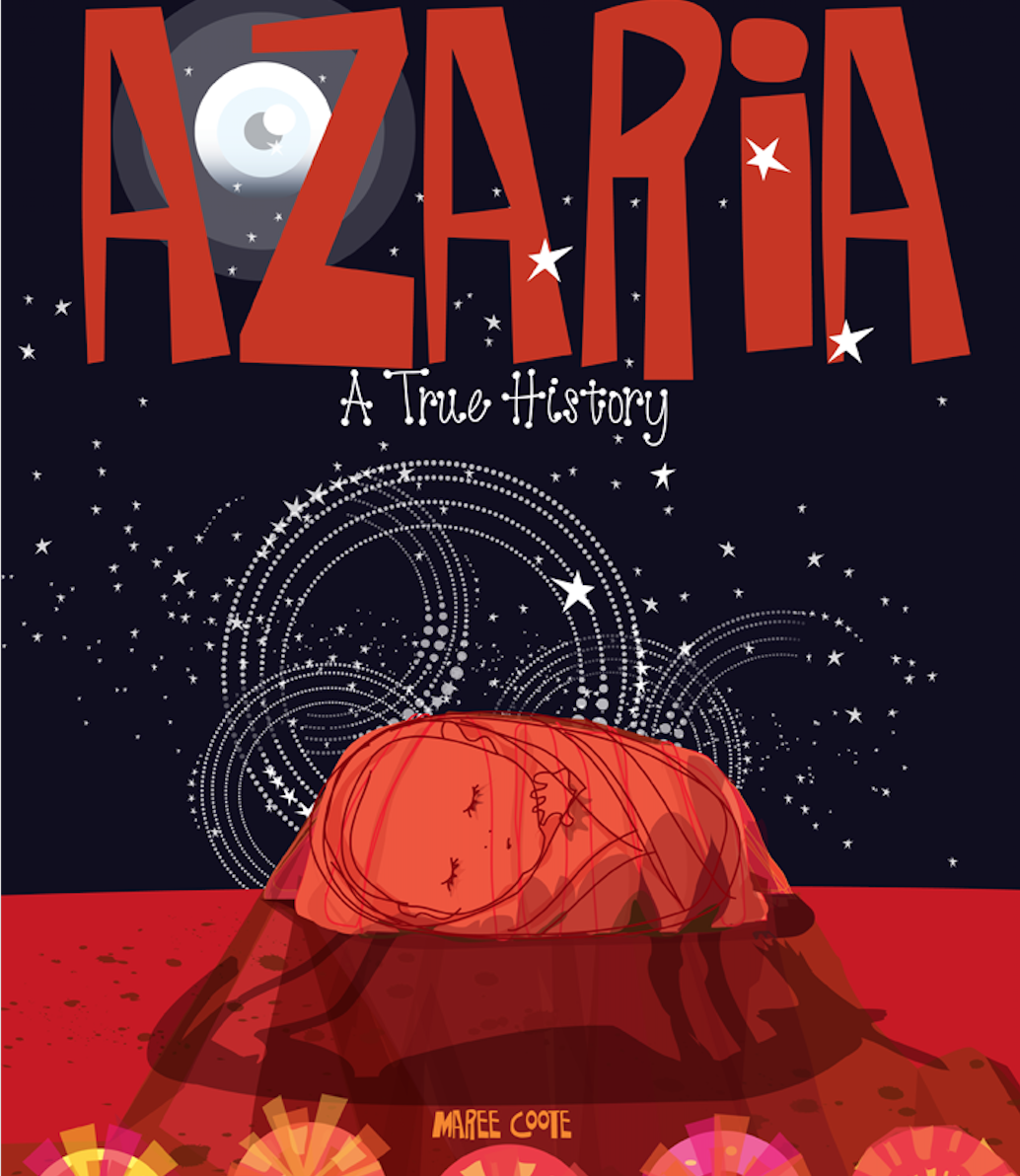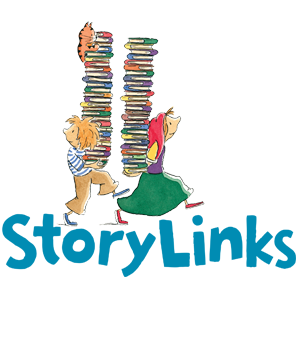 Azaria: A True History,
Shortlisted in 2021 STORYLINKS AWARDS
for Historical Fiction
Finalist Author Interview: "Historical fiction can also be the telling of a true story--based on real events--that is lifted it out of its time to reset the story as a universal tale. Born in history, immortalised in story."
---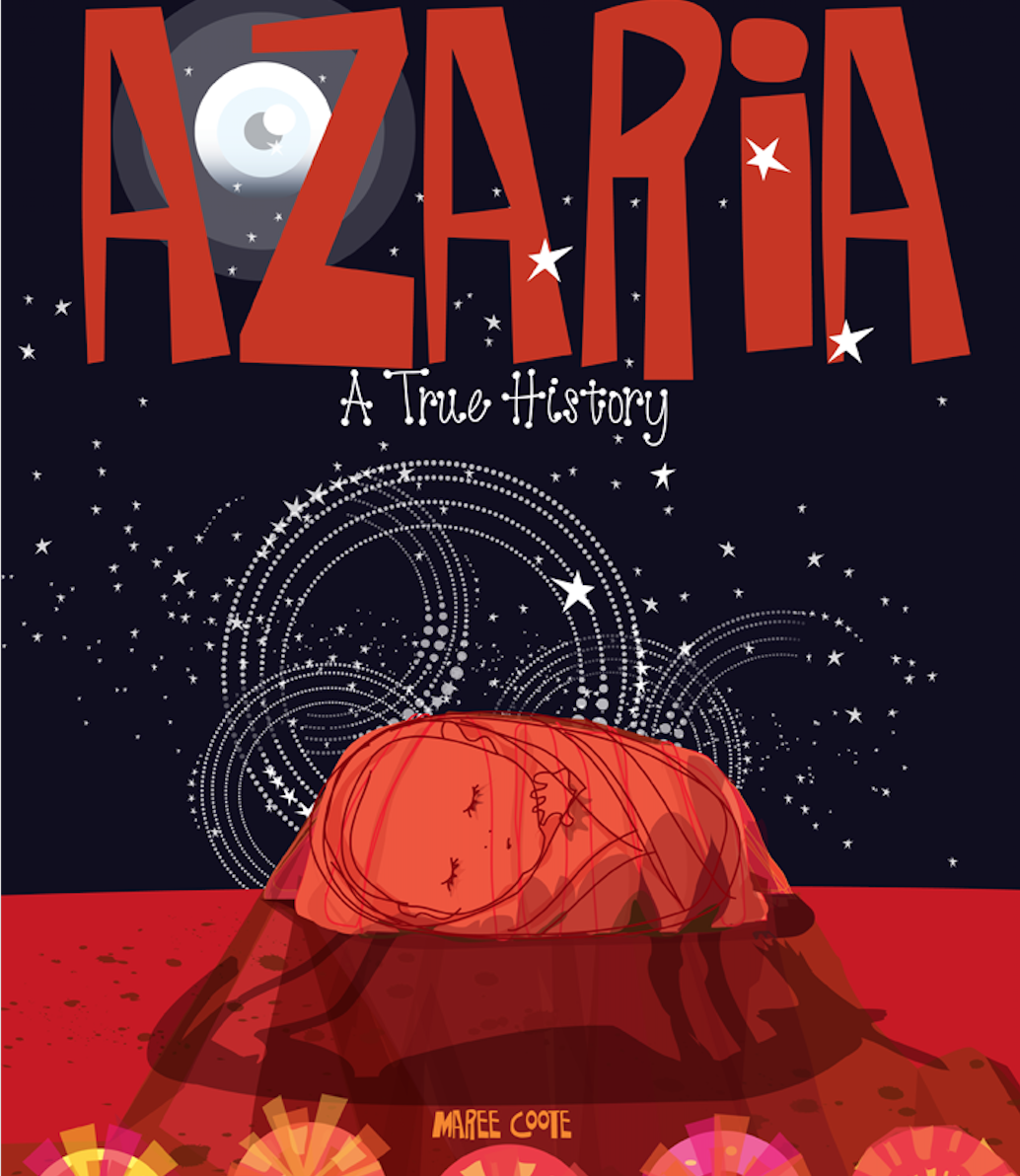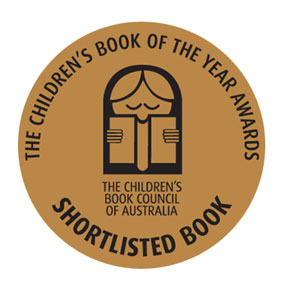 Azaria: A True History,
Shortlisted in 2021 CBCA
for Eve Pownall Award
Judge's Critique:
"This book is beautifully designed and eloquently written. It keeps readers transfixed by provoking them to re-evaluate the historical Chamberlain case, as well as question expectations of justice, truth and scientific evidence. The main character, Lindy Chamberlain, is developed through multiple perspectives; as a police suspect, a character in the media and, eventually, as a human. Carefully selected words and phrases create impact in making sure mistakes of the past are recognised but not repeated and that a heavy topic is made accessible. The sophistication of the illustrations and design are striking and match the tone of the text with the colour palette reflecting the Uluru setting."

---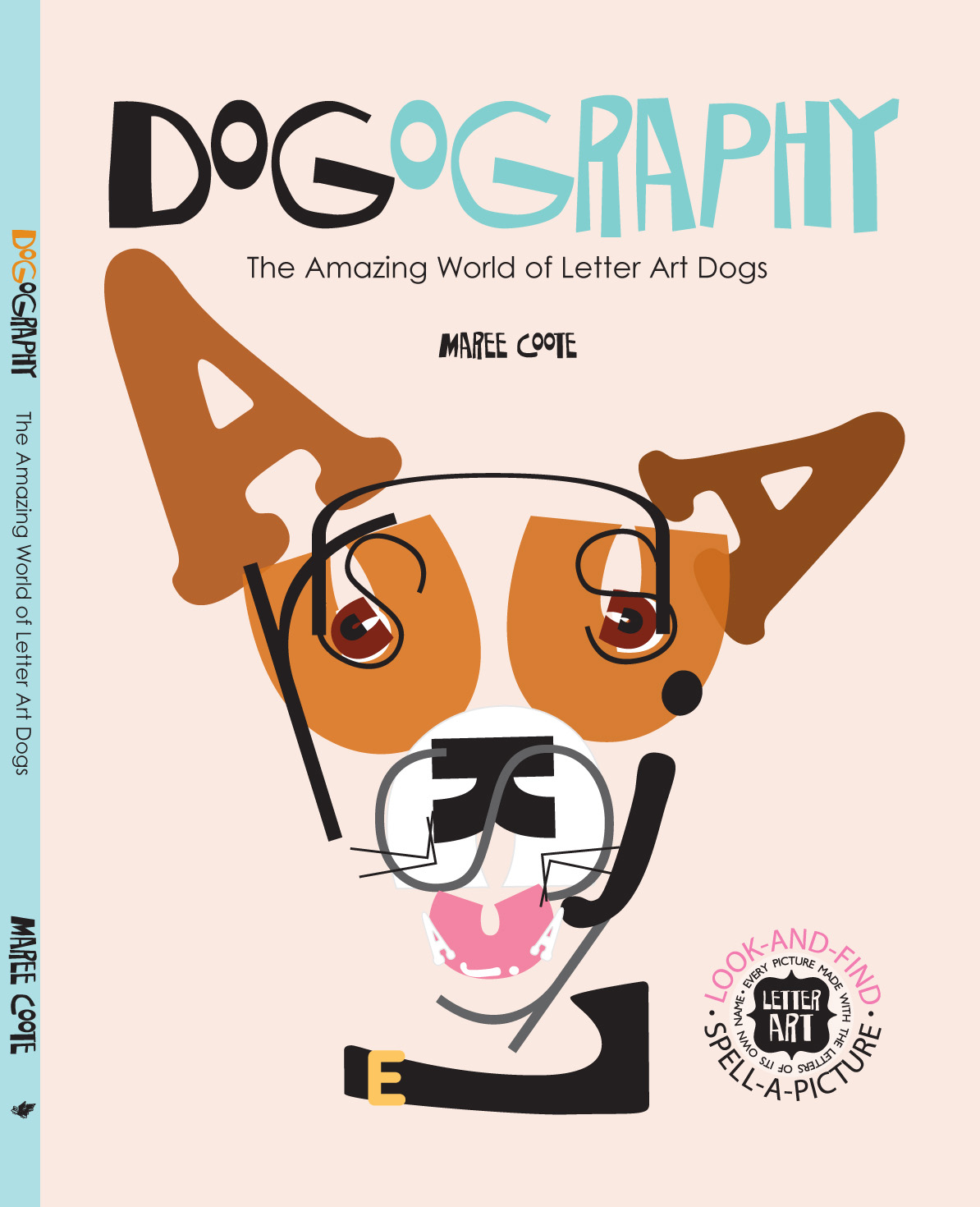 16 JULY, 2020: "..SIMPLY INGENIOUS!" ...
READ the full review from KIDS BOOK REVIEW here: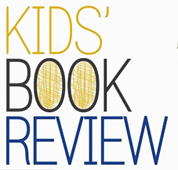 ---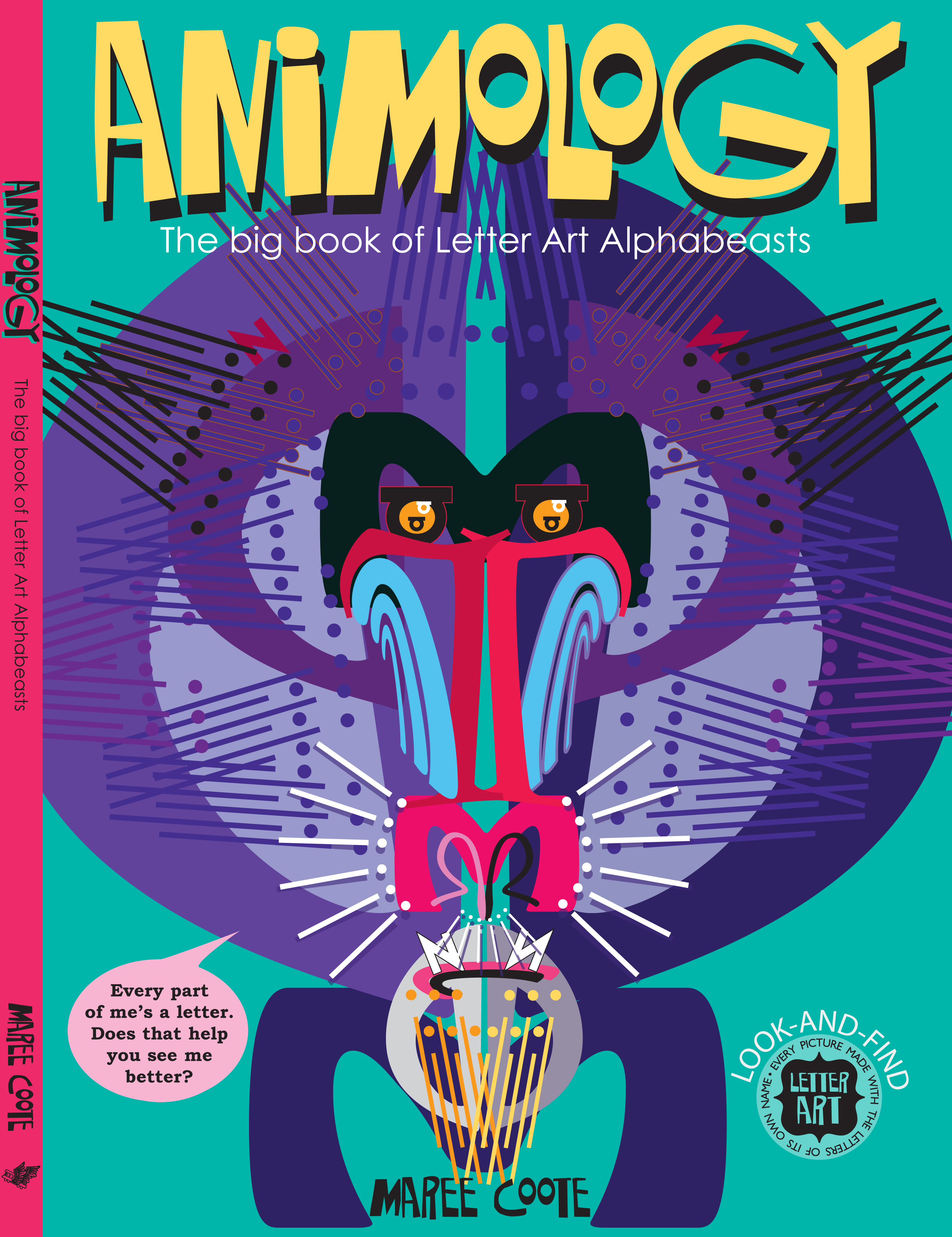 18 JUNE, 2020: ANIMOLOGY wins Indies Honorable Mention, USA


---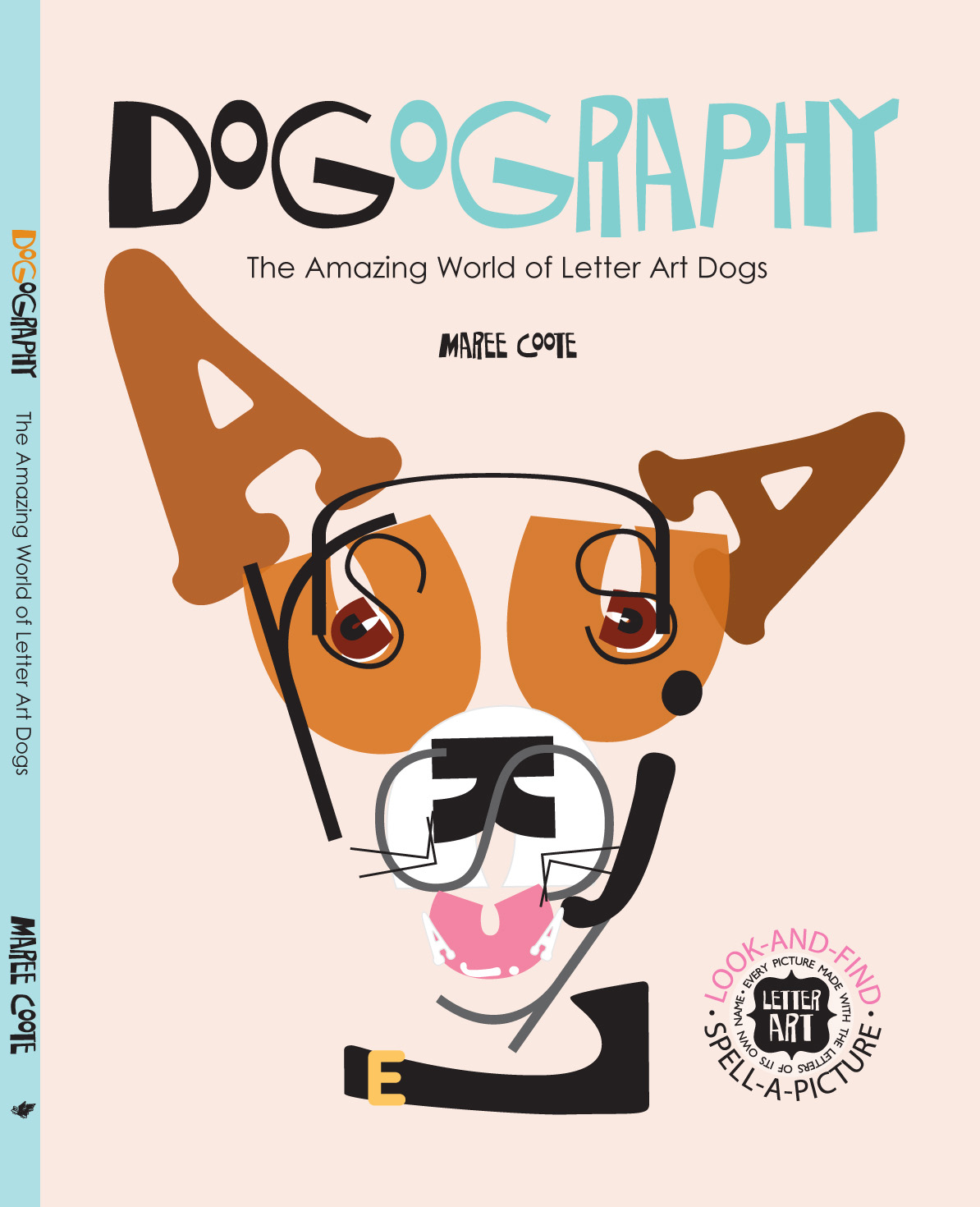 17 JUNE, 2020: READ Megan Daley's Children's Books Daily
Full review online here:


---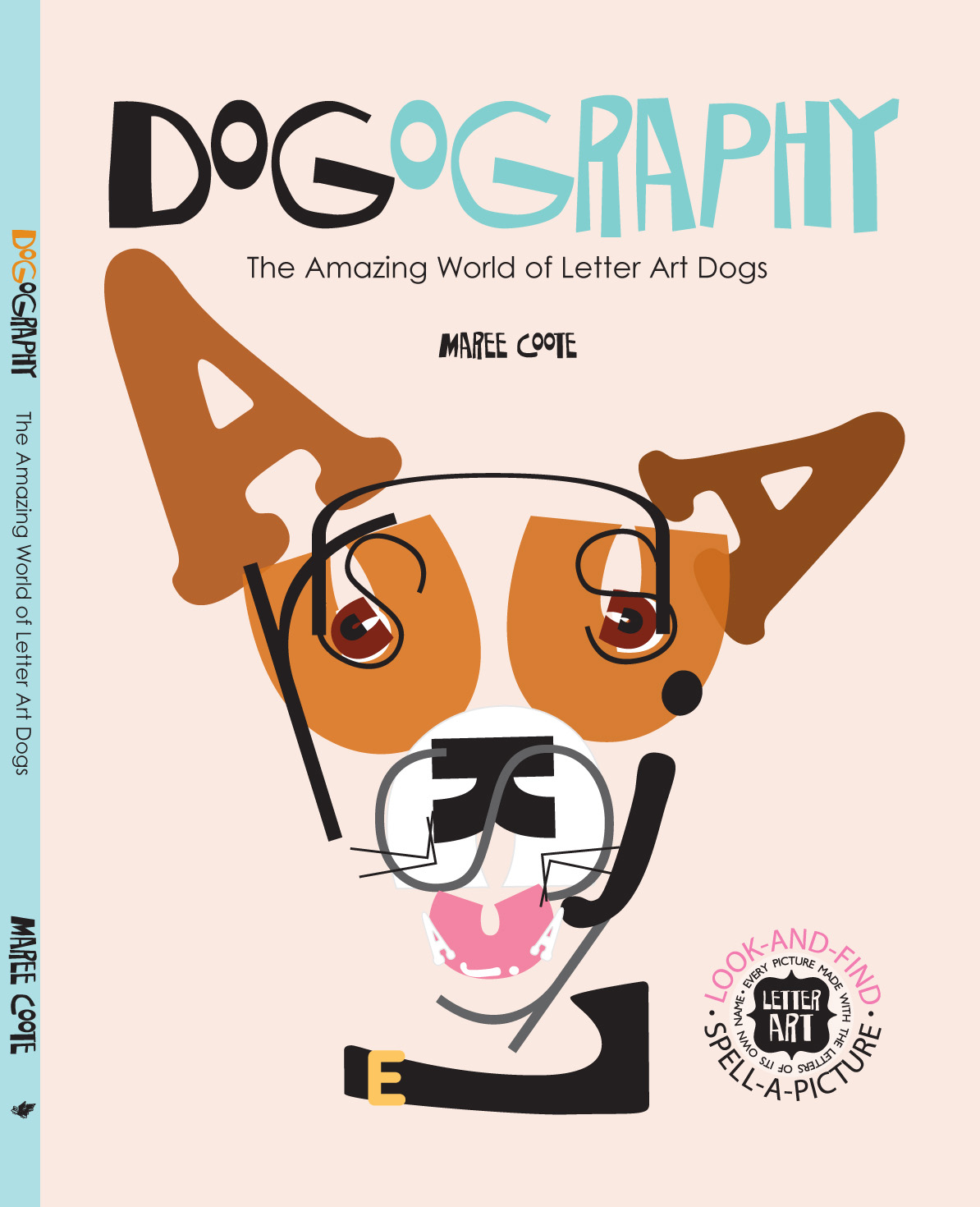 5 JUNE, 2020: HEAR Megan Daley of Childrens Books Daily
review Five on Friday including DOGOGRAPHY HERE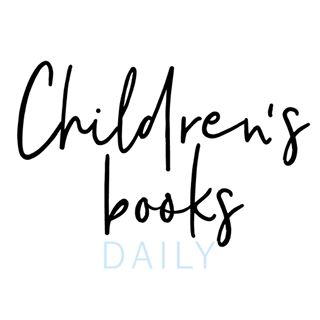 ---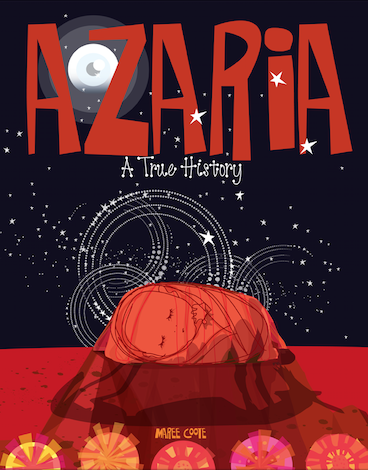 READ THE REVIEW by
Carmel Ballinger
MAGPIES MAGAZINE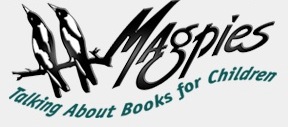 ____________________________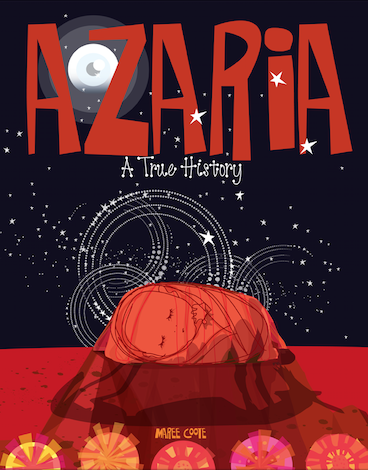 READ THE
DIMITY POWELL of KIDS BOOK REVIEW HERE


---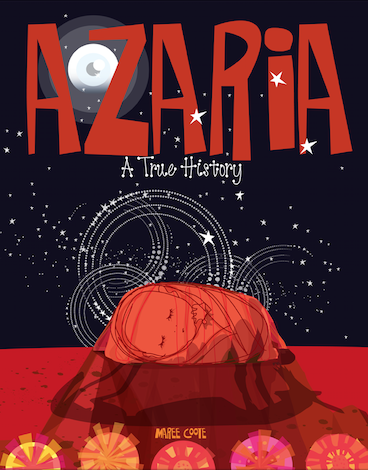 READ THE REVIEW by
PENNY HARRISON
of KIDS BOOK REVIEW HERE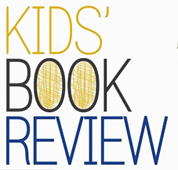 ____________________________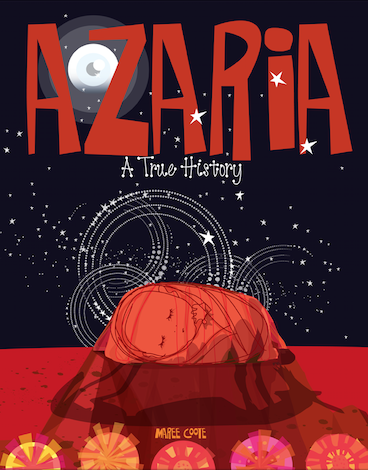 READ THE
ADELAIDE ADVERTISER - SA WEEKEND MAGAZINE
INTERVIEW HERE


---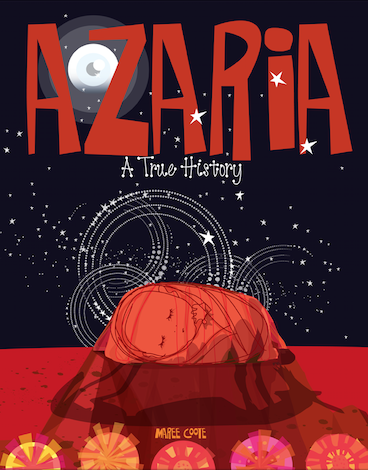 READ THE
BOOKS ILLUSTRATED
INTERVIEW HERE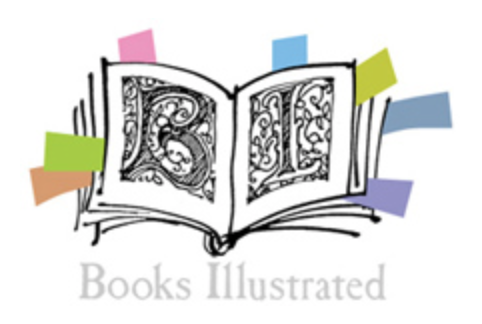 ---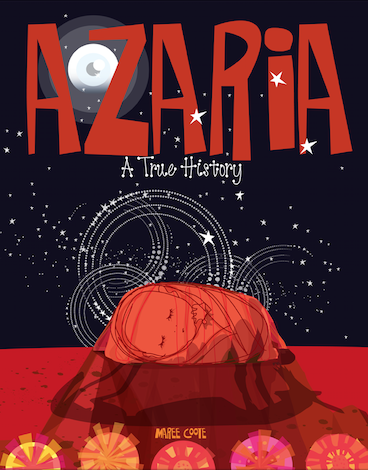 READ THE REVIEWS by
Readers at
GOODREADS.com HERE


---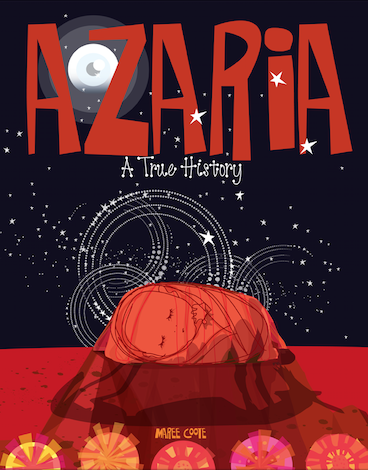 "...dramatic and stunningly beautiful...
Highly recommended this book!! "

READ THE REVIEW by
@alibrarianwhowonders
Michelle.YPS Librarian.Perth HERE


---


"This book needs to WIN ALL THE AWARDS.
I cannot stop thinking about it. Brava ."
READ the review by Shannon at @OHCREATIVEDAY
on instagram HERE


---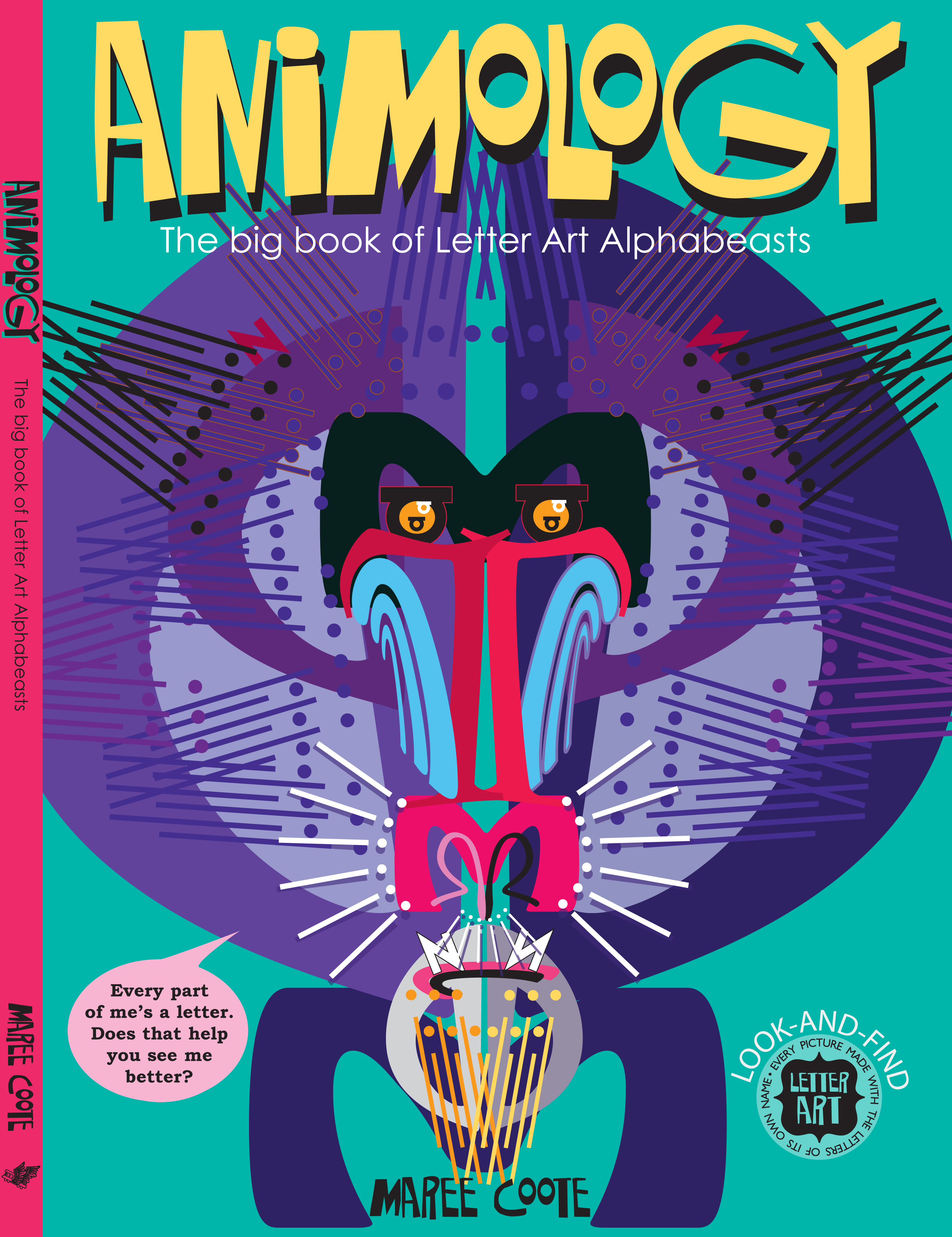 MARCH 2020: ANIMOLOGY is a FINALIST
in the FOREWORD REVIEWS INDIES AWARDS
---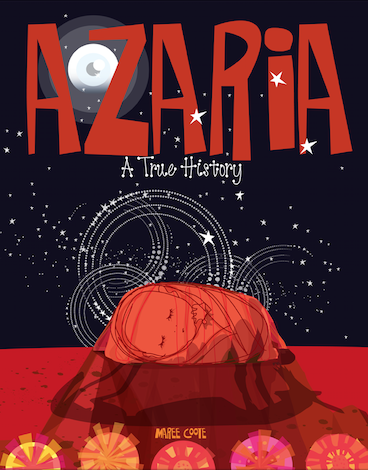 CBCA MARCH 2020 NEWSLETTER REVIEWS AZARIA
See review HERE
---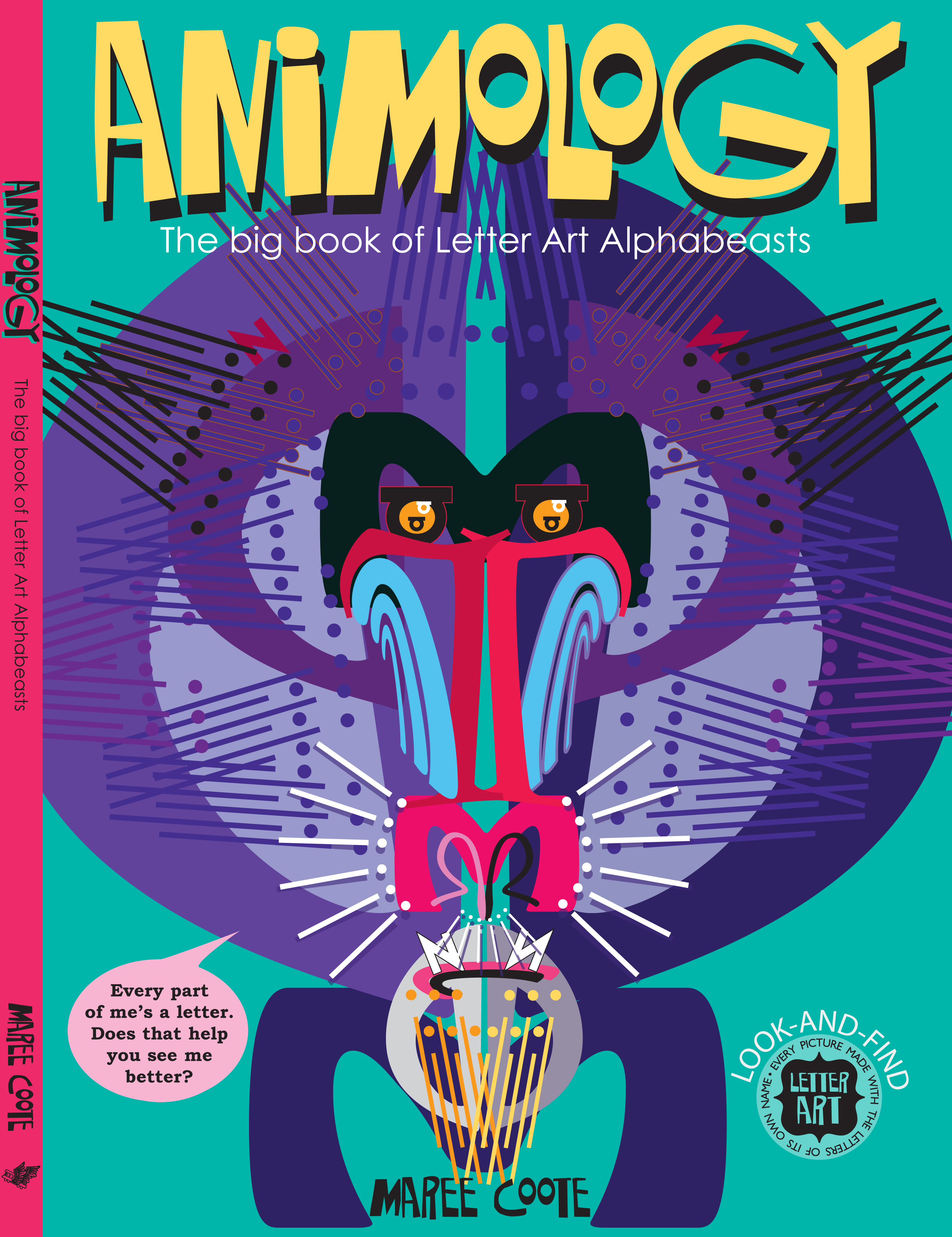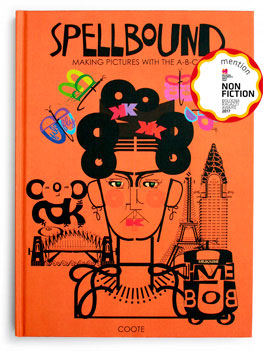 Animology and Spellbound - two books by Maree Coote - have been selected for exhibition of the best picture books from around the world in "BEAUTY AND THE WORLD - THE NEW NON-FICTION PICTURE BOOK" in Bologna 2020.It is the first major international exhibition on nonfiction picture books, and is dedicated to the best non-fiction titles published worldwide. It will include about 500 titles from Europe, the USA, Asia, Australia and South America.
READ BOOKS+PUBLISHING ARTICLE HERE
---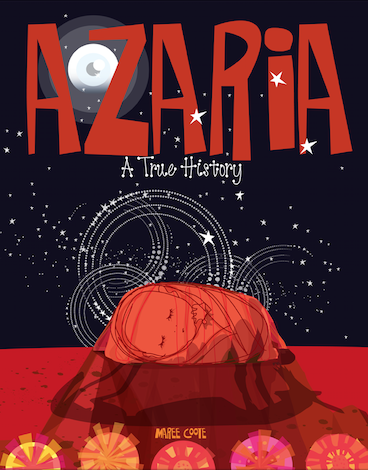 Listen Now to DRIVE on JOY Podcast-- Interview with David & Sue and author Maree Coote about her new Book AZARIA


JOY FM DRIVE

____________________________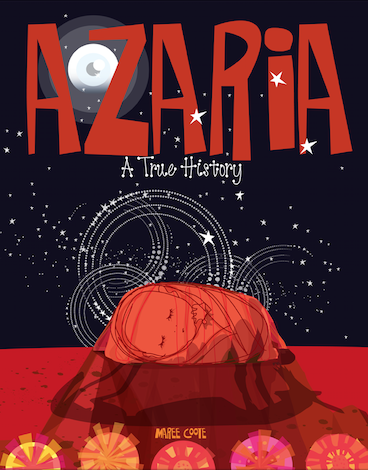 ABC 774 DRIVE
FEB 5, 2020: Interview with RAFAEL EPSTEIN
Raf Epstein: "I'm loving the concept of it as a modern Australian myth, and I'm completely converted to your inclusion of the the complexity of life in a very simple and a very beautiful package. I've come along way today because of your eloquence... Deceptively simple, beautifully illustrated. Wow. Azaria, A True History. That is a great book."
-- Rafael Epstein, ABC 774 DRIVE, Feb 5, 2020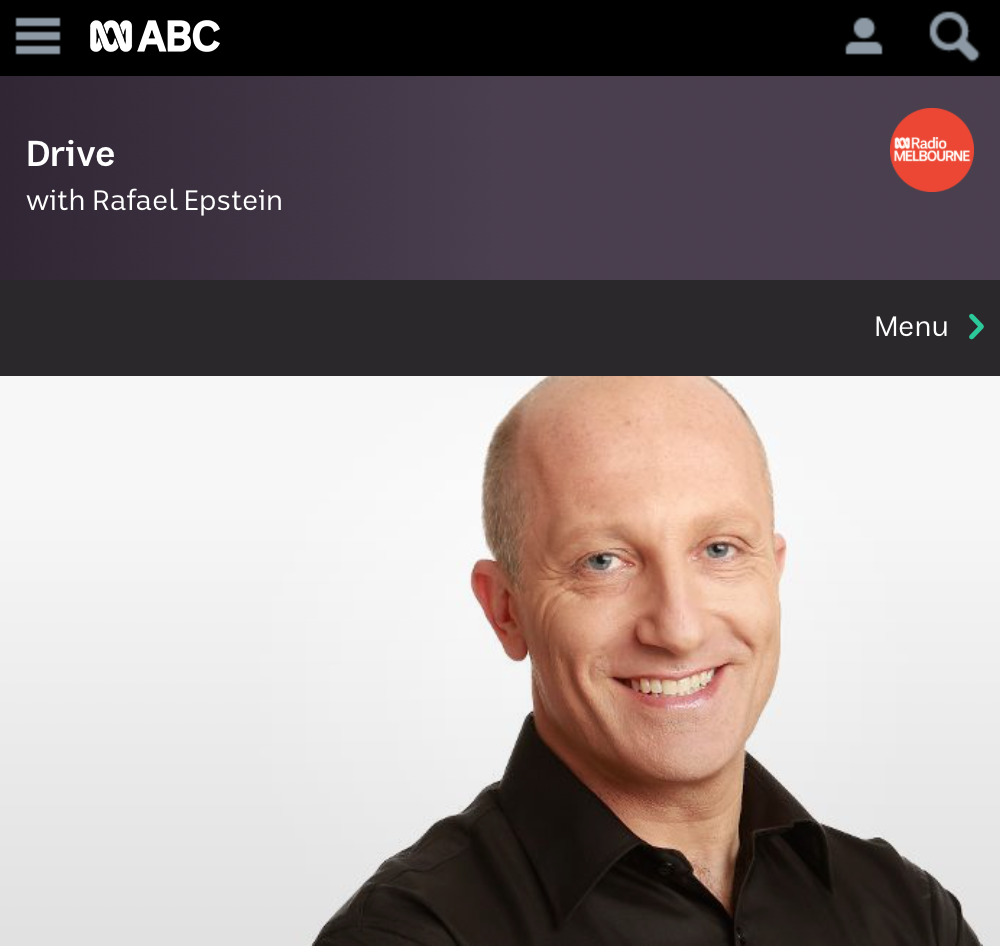 HEAR THE FULL INTERVIEW HERE

`
---

/a>

...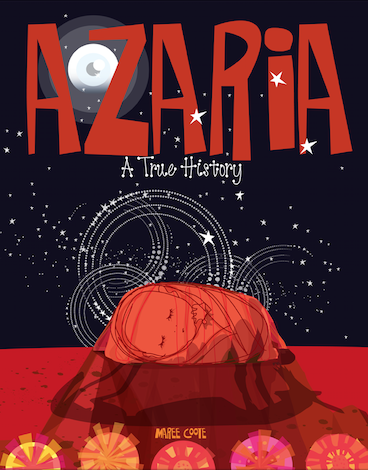 Feb. 4, 2020: RMIT :
"AZARIA: A TRUE HISTORY is launched at RMIT University's Capitol Theatre
---

...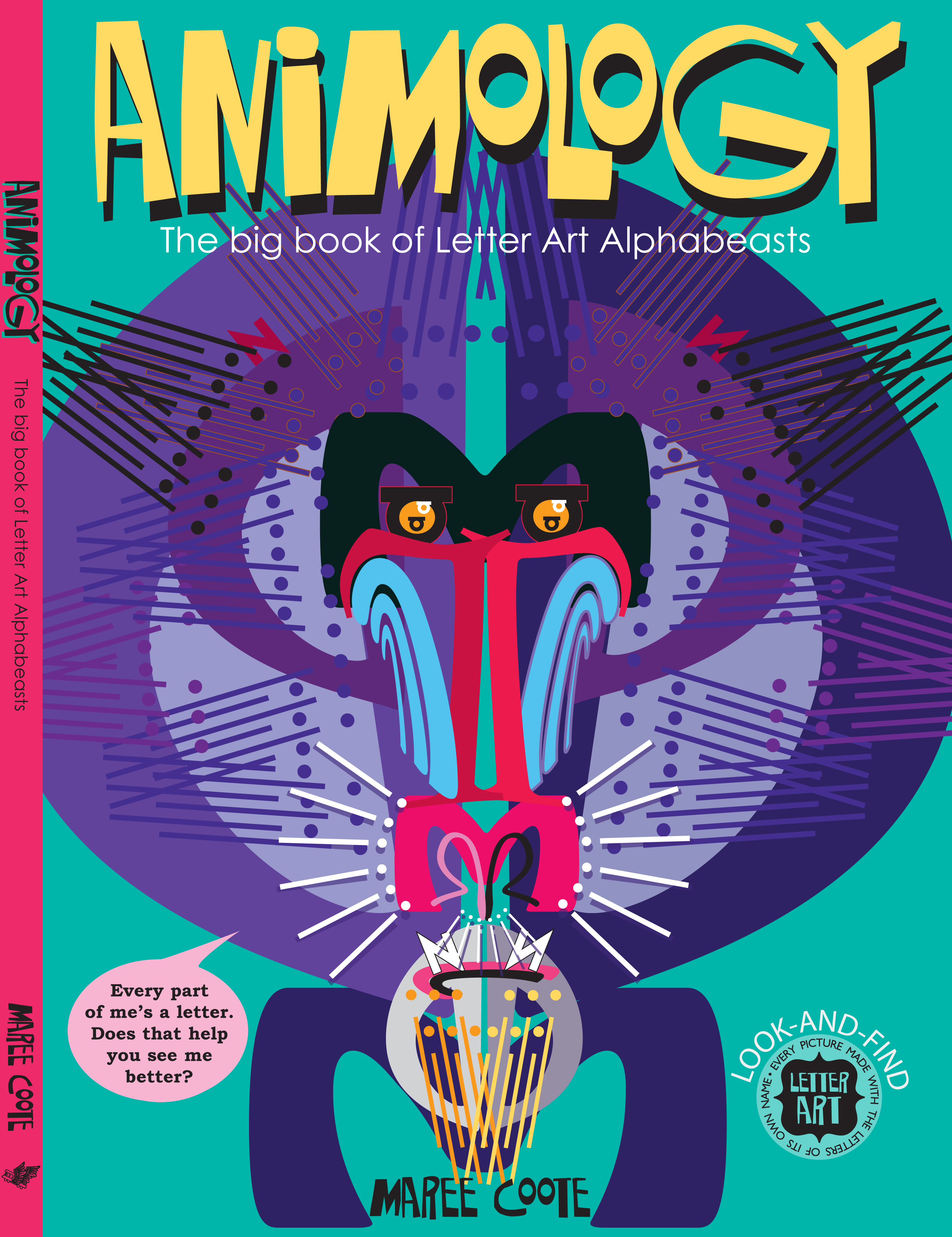 MIDWEST REVIEWS, USA :
"Animology is a one-of-a-kind treasure, enthusiastically recommended for personal and public library picturebook collections."
FULL REVIEW
---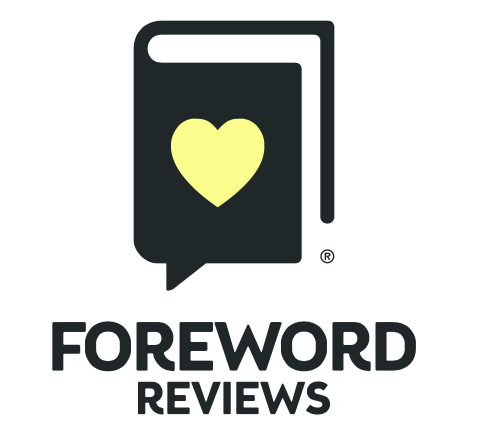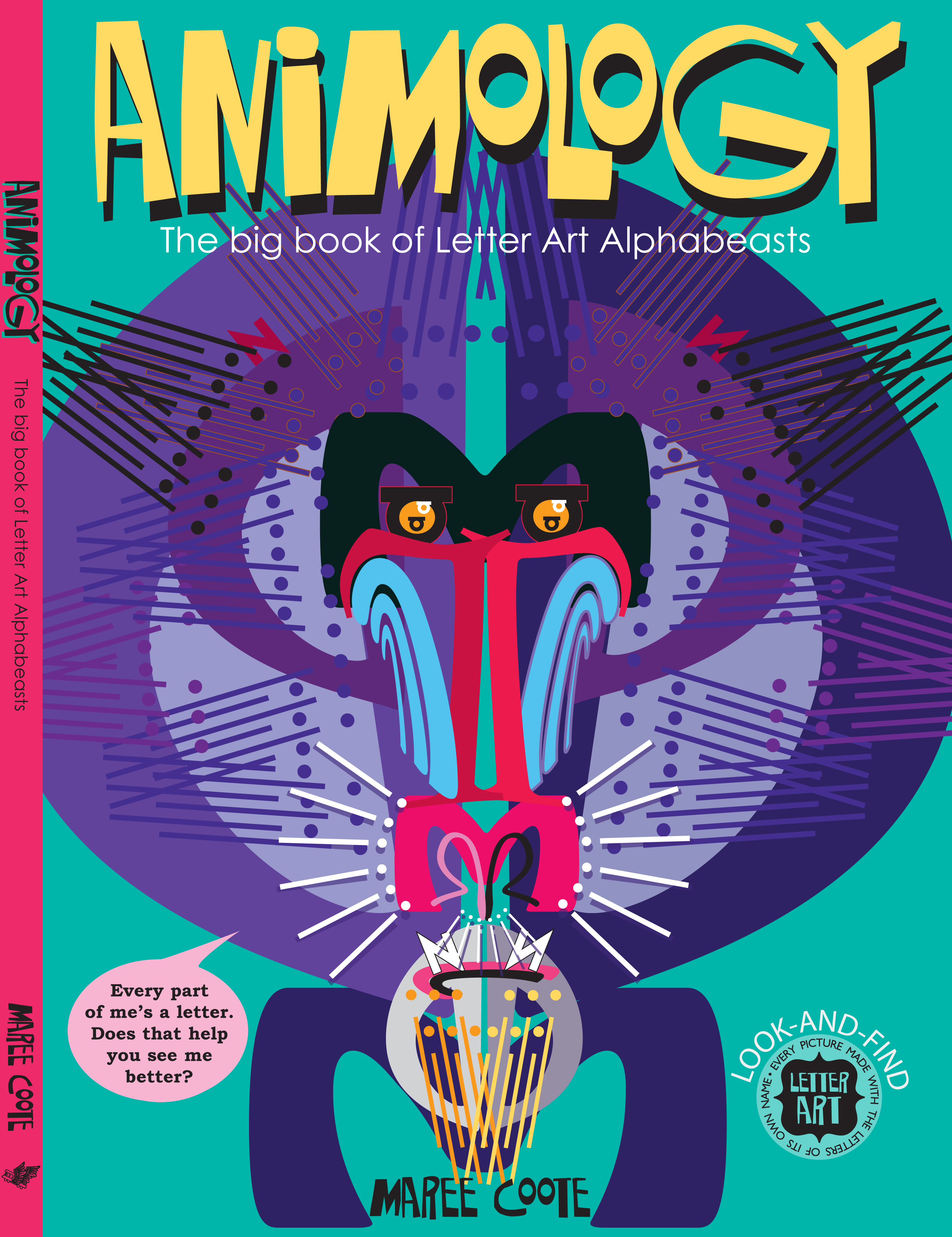 FOREWORD REVIEWS USA :
Animology: The Big Book of Letter Art Alphabeasts A bevy of wild creatures in vibrant neon hues emerge on the pages of this book; look closer at each tentacle, tail, and body in motion for a message hidden in plain sight. This uniquely crafted word search and letter seek-and-find constructs images with a mix of capital and lowercase text art. Appearing in bold, italic, flowing script, and sans serif, there's an alphabet of letters that spell out the name of every animal while taking on its shape.
-- Reviewed by Pallas Gates McCorquodale January / February 2020
---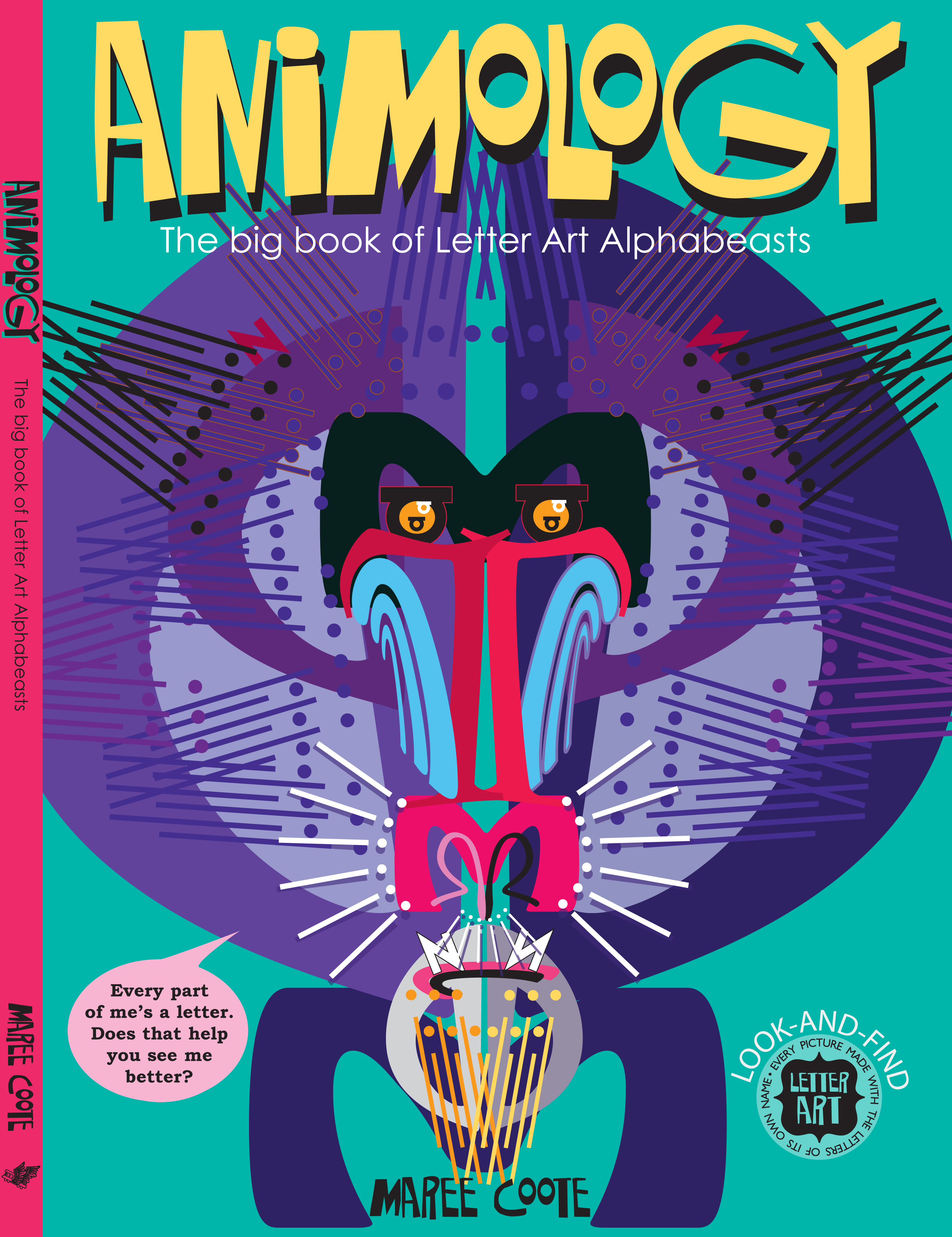 KIRKUS REVIEWS, USA :
Animology: The Big Book of Letter Art Alphabeasts (Melbournestyle Books; February 2020; Picture Book: 9780992491796) was positively reviewed on Kirkus Online on December 22, 2019. The review will also run in the January 15, 2020 issue of Kirkus Reviews (10,000 circ.). The reviewer calls it: "A fresh tribute to the creative possibilities of letter-form art: stylish and sophisticated." The full review is below:

A large-format letter-art menagerie from the Australian creator of 'Spellbound: Making Pictures With the A-B-C' (2016). Coote freely mixes typefaces, sizes, weights, and orientations but uses only the letters in the names of her animals (often repeatedly) to create 36 portraits -- each on its own spread and rendered in a different, vivid color scheme. Presented in no discernible order, the animals, ranging from frog to koala, with elk, crab, and Afghan hound, among others, in between, are all composed of elaborate swirls and cascades, from which viewers are invited to pick out the letters with help from typographically consonant captions. While the pictures alone are an eyeful, the rhymed quatrains that accompany each add not only further letter-related prompts, but fresh washes of wit:The hues of a chameleon / Depend on what she's kneeling on. (The emu's reference to being on a "coat-of-arms" may confuse readers on this end of the Pacific, but a closing page of typographical and natural-history notes, in very tiny type, includes an explanation.) A fresh tribute to the creative possibilities of letter-form art: stylish and sophisticated. (Picture book/poetry. 6-9)
---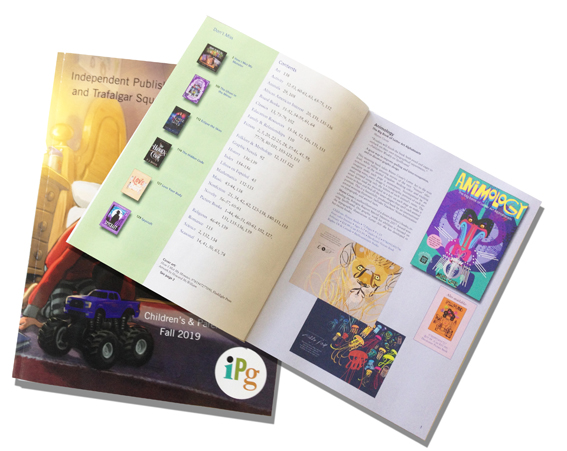 PAGE ONE! in the IPG FALL CATALOGUE, 2019 :
ANIMOLOGY launches in the USA.
---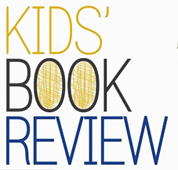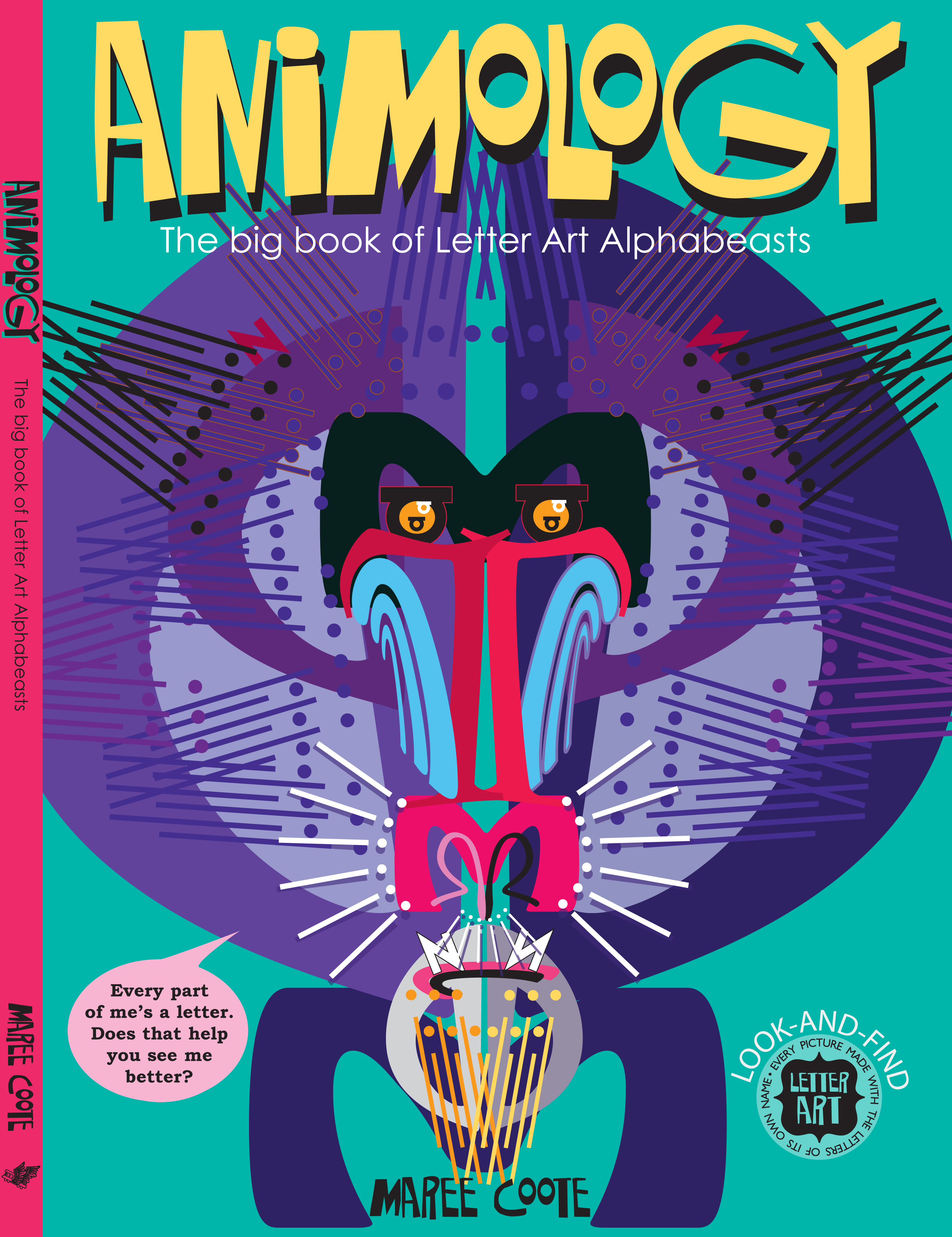 KIDS BOOK REVIEW , SEPT 2019 :
"This is my favourite Maree Coote book yet"......This time, Maree turns her attention to an exotic range of animals, with everything from tigers and flamingos, to whales and owls, showing off her striking use of colour and typography....accompanied by a playful and quirky rhyme that's so much fun to read out loud." --Penny Harrison, KIDS BOOK REVIEW, Sept 11, 2019. READ THE FULL REVIEW HERE
---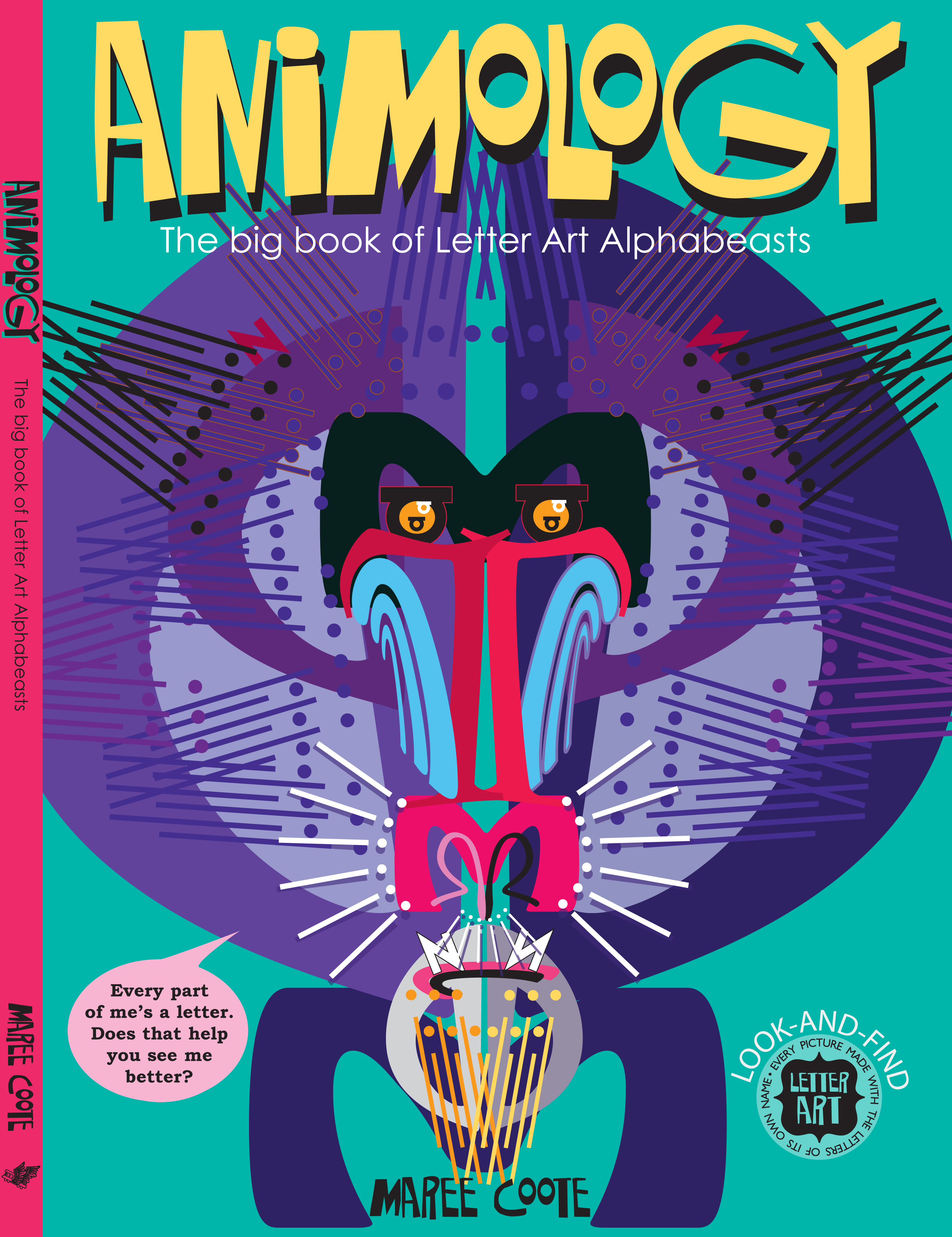 "Typography+Animal Facts = A Visual Feast. Animology, the Big Book of Letter Art Alphabeasts is our 'Book of the Day' and a budding designers dream!" --St Rita's College Library, QLD. Instagram, Sept 2 2019.
---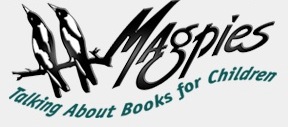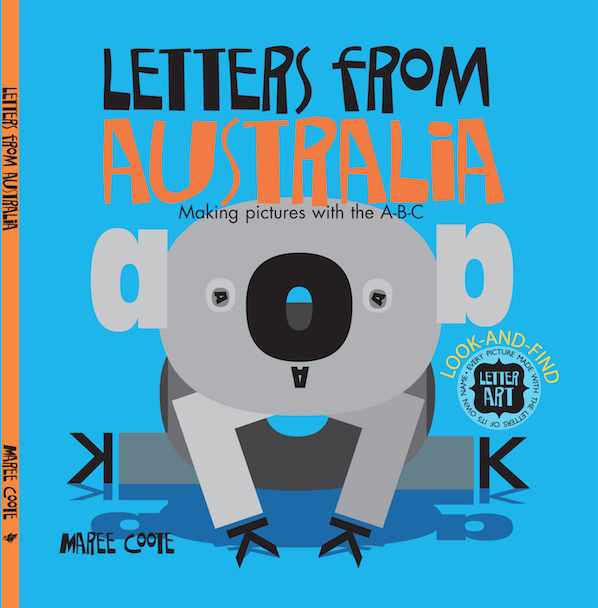 MAGPIES MAGAZINE, MAY 2019: "This is an eccentric, stimulating, appealing addition to the body of work by the imaginative, creative author of Alphabeasts and Robyn Boid: Architect. Delightfully inventive and highly recommended."
--Russ Merrin, Magpies Vol 34, May 2019.
READ FULL REVIEW HERE:
---
KIDS BOOK REVIEW, APRIL 2019:
Letters From Australia by Maree Coote
"Full of artistry and ingenuity, this is highly recommended
for homes and classrooms"
READ FULL REVIEW HERE: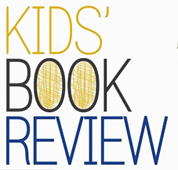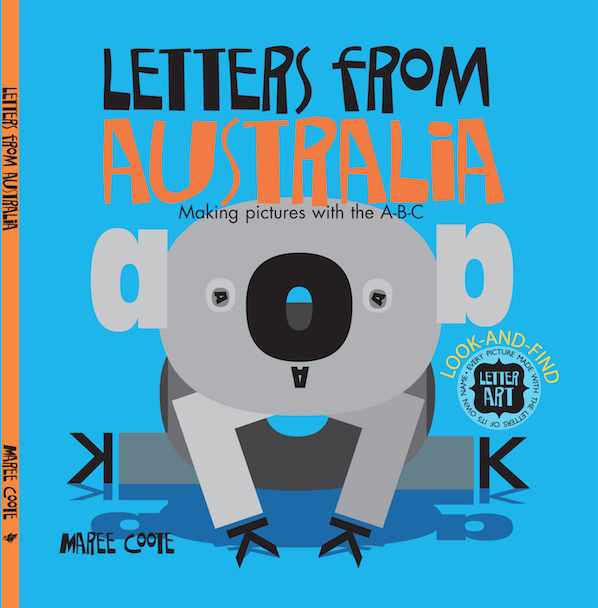 ---


"Remarkable likenesses and body language. A great way to learn the alphabet, improve spelling, letter-recognition and observation, and discover typography and design." BOOK ROO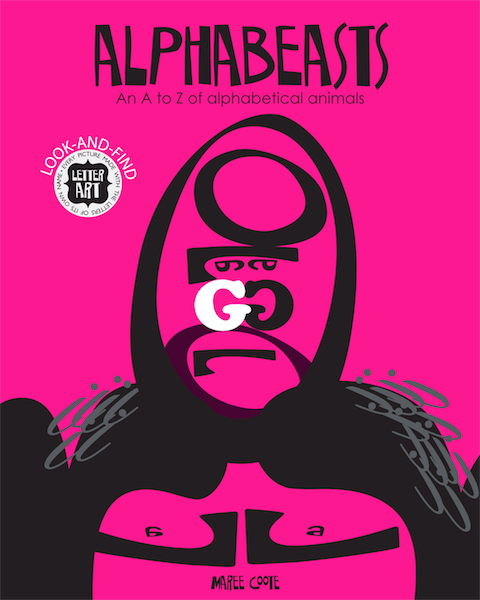 ---
12 Feb, 2019



Alphabeasts: An A--Z of Alphabetical Animals by Maree Coote (Melbournestyle, March 2019, 9780992491772) is listed in the Publishers Weekly (circ. 16,554/1,543,448 uvpm) Spring 2019 Children's Announcements, included in the February 4, 2019 issue.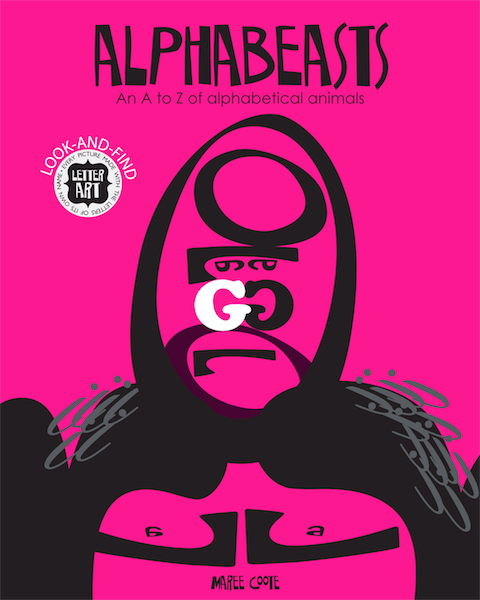 ---
25 JAN,2019
ALPHABEASTS is
RECOMMENDED by Booklist USA:
Book reviews for librarians, book groups, and book lovers, from the trusted experts at the American Library Association.
SPRING 2019 Youth Preview

SEE THE BOOK HERE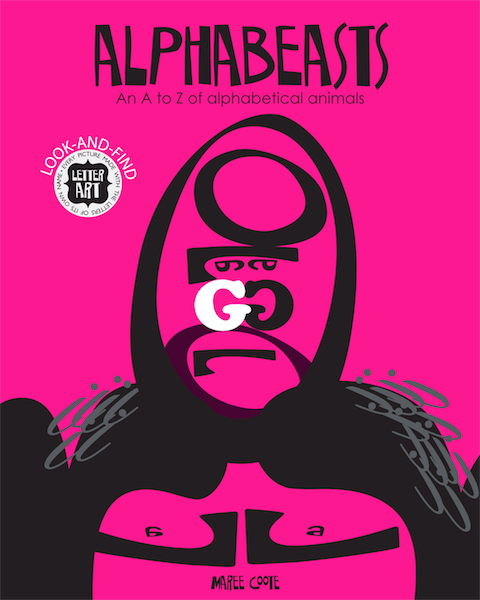 ---
...And here' a little look at the Korea Show, by a roving YouTube reporter Ollie, entitled "Quentin Blake & Maree Coote in South Korea"
it gives a glimpse of the exhibitions '50 Years of Illustration in Bologna' held in Daegu, South Korea, 2018/2019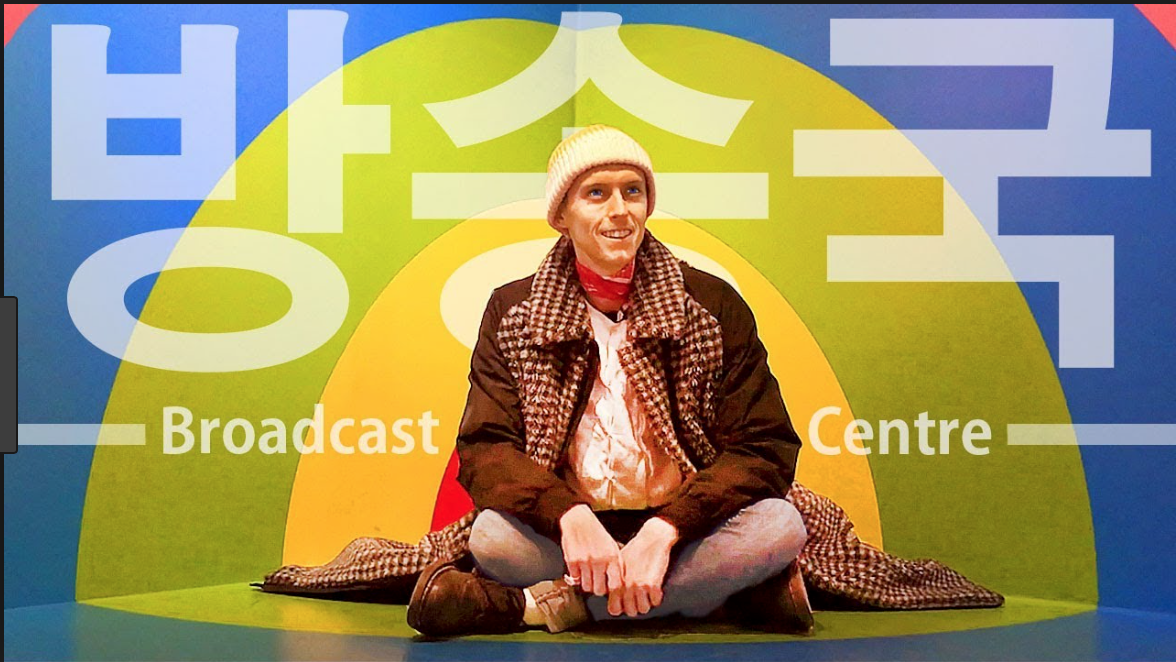 ---
4 OCT, 2018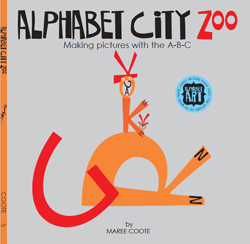 SOUTH KOREA EXHIBITS MELBOURNESTYLE
ALPHABET CITY ZOO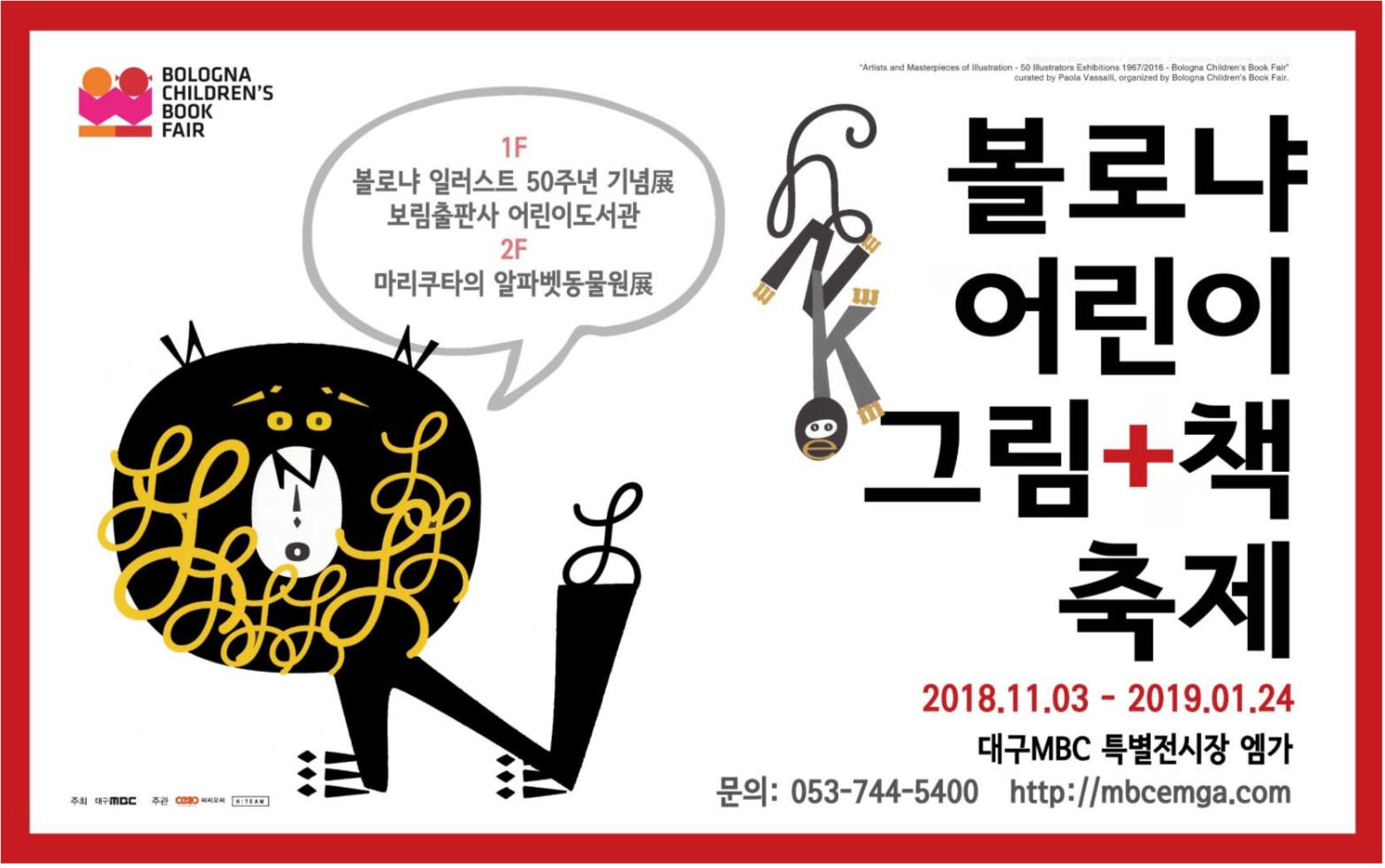 Alphabet City Zoo Letter Art Exhibition


ALPHABET CITY ZOO: by Maree Coote to feature at a showcase tour
of the best of the Bologna Ragazzi Children's Book Fair.
Curator Lee Eun-Hwa has created a charming walk-through installation, bringing Coote's Letter Art to life.
More Info soon!
---
4 OCT, 2018



2018 Moonbeam Children's Book Awards USA Results
MELBOURNESTYLE BOOKS IS PROUD TO ANNOUNCE RECOGNITION IN THE 2018 MOONBEAM CHILDREN'S BOOK AWARDS.
CONGRATULATIONS TO ALL THE WINNERS!

WINNER SILVER MOONBEAM AWARD, USA 2018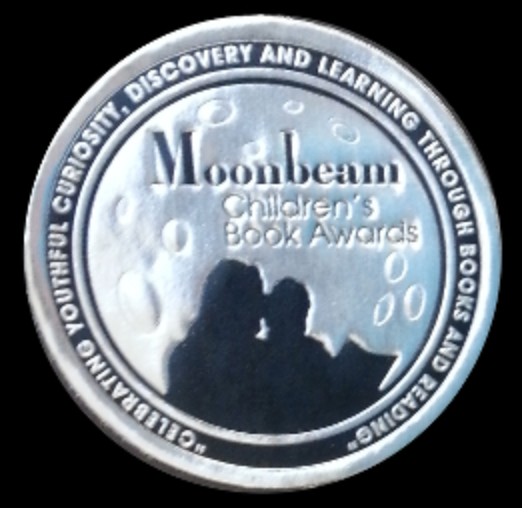 BEST ILLUSTRATOR


SILVER:

Letters from New York: Making Pictures with the A-B-C,
by Maree Coote (Melbournestyle Books)

"The cause of promoting childhood literacy knows no boundaries, and the award winners illustrate that point well, coming not only from long-established publishers and university presses, but from small presses, foundations, museums, and self-published entrepreneurs.
The Moonbeam Children's Book Awards are intended to bring increased recognition to exemplary children's books and their creators, and to support childhood literacy and life-long reading. The Awards recognize and reward the best of these books and bring them to the attention of parents, booksellers, librarians - and to children themselves."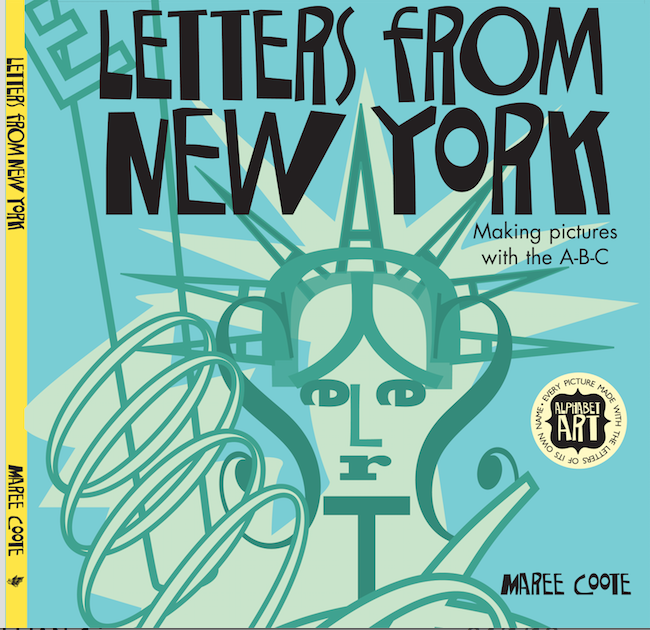 ---


READINGS February 2018.
Six kids books we love this month
"Maree Coote continues her run of unique Australian picture books with this alphabet-strewn vision of the Big Apple. Each page features colourful renditions of New York landmarks, buildings, museums and personalities (real and mythical), each one niftily constructed by letters. There are squirrels to find, letters to spot and rhyming verse to explain it all."
--by Leanne Hall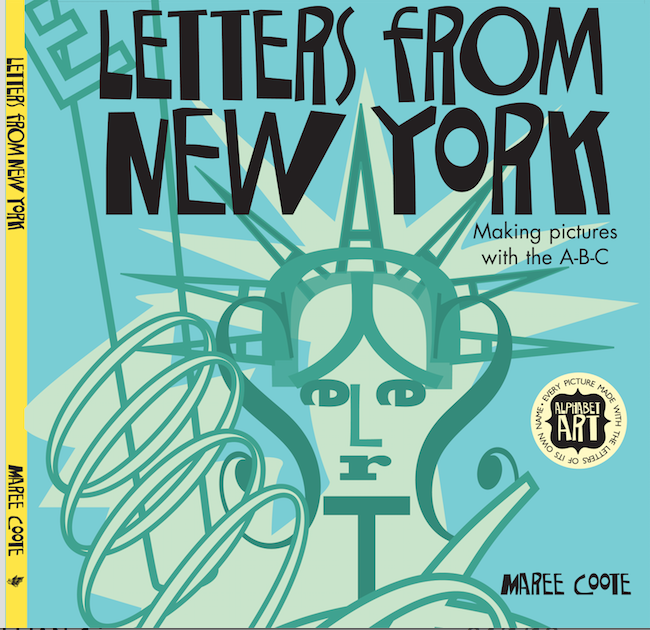 ---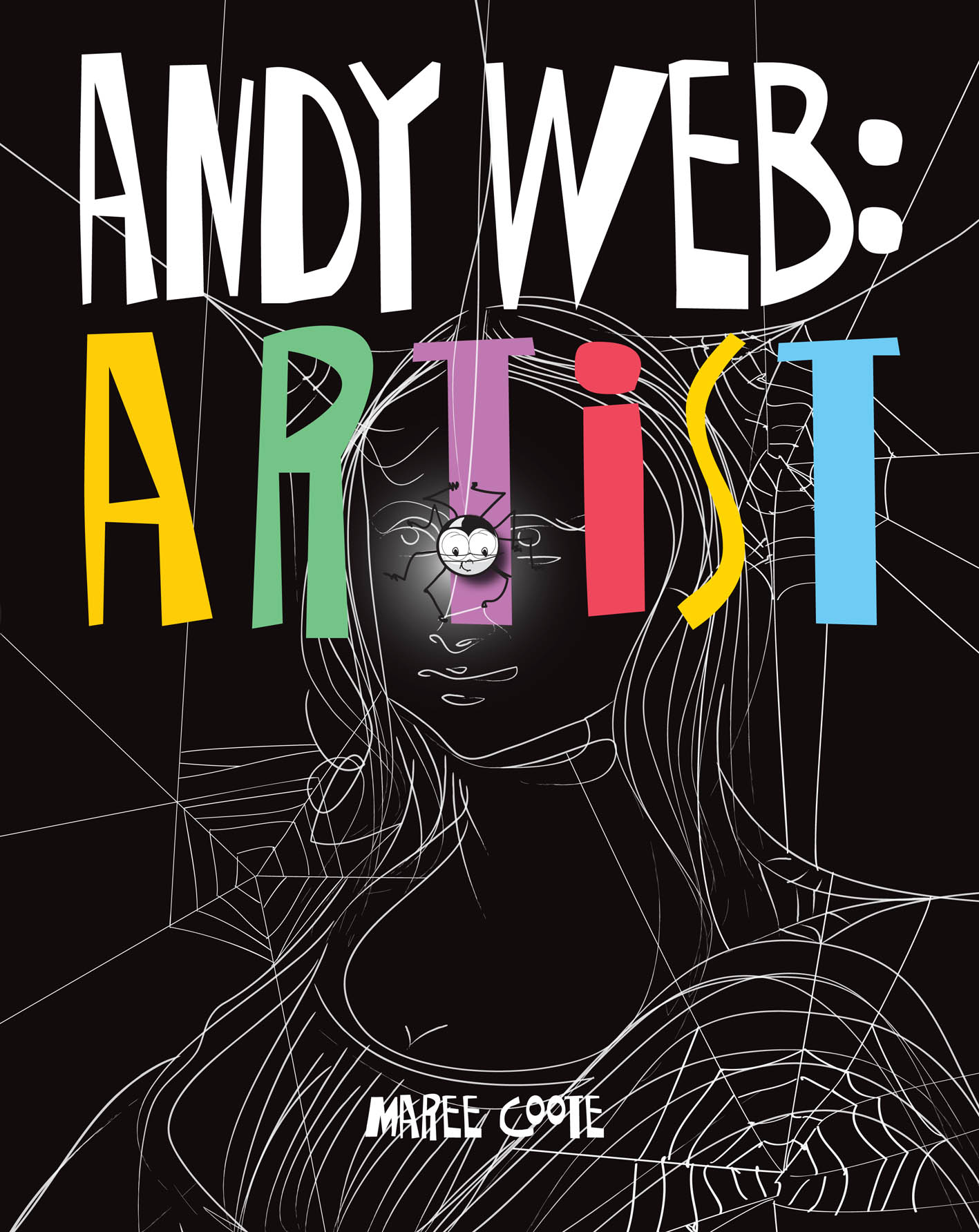 Andy Web: Artist
Selected by The Education Center of Northern Carolina, USA


See listing HERE
---
CBCA 2018 NOTEABLES LIST: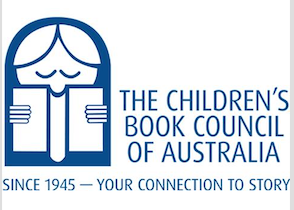 Melbournestyle Books is proud to annouce that two Melbournestyle children's titles made the CBCA Noteables list in 2018. They are: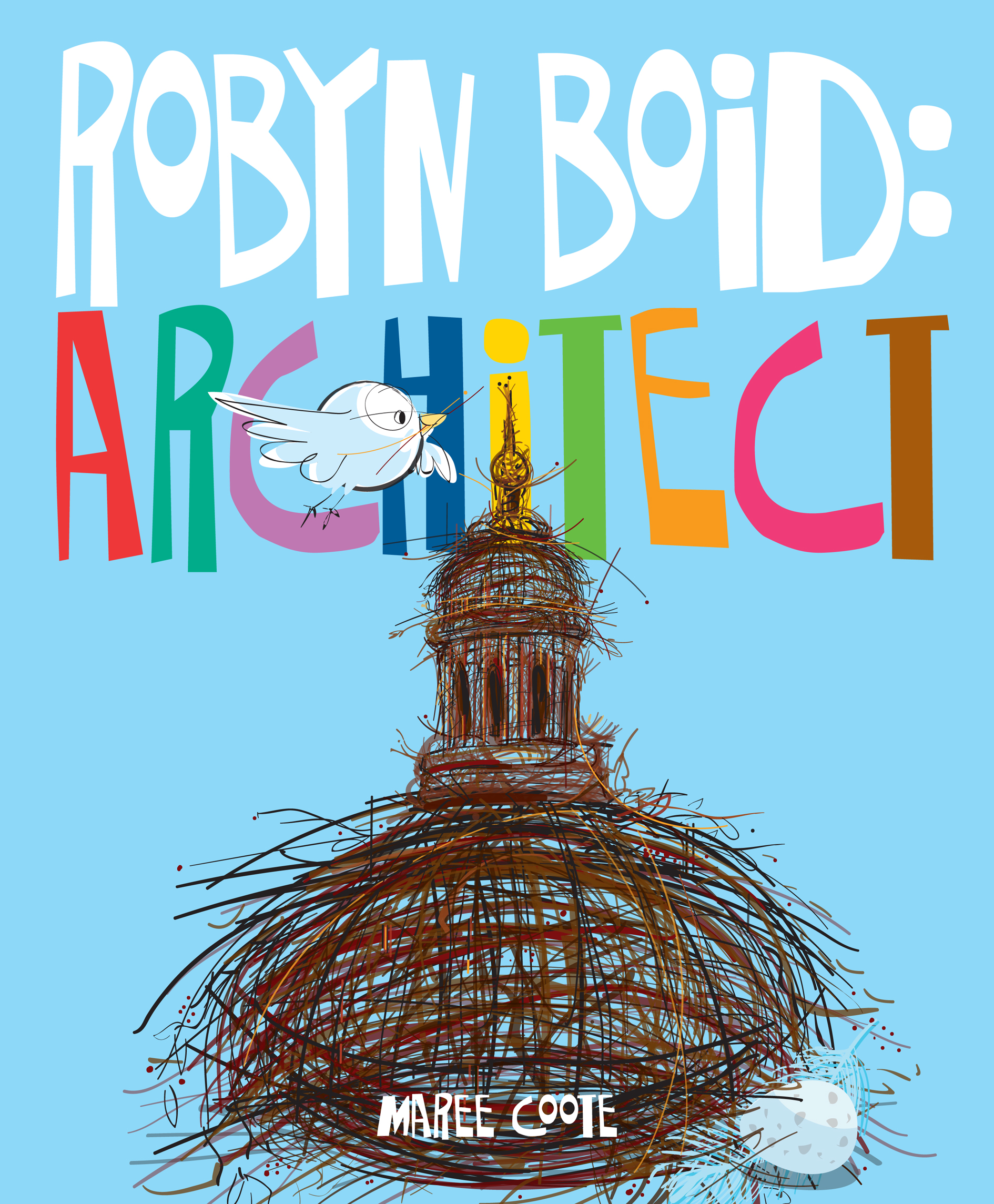 .............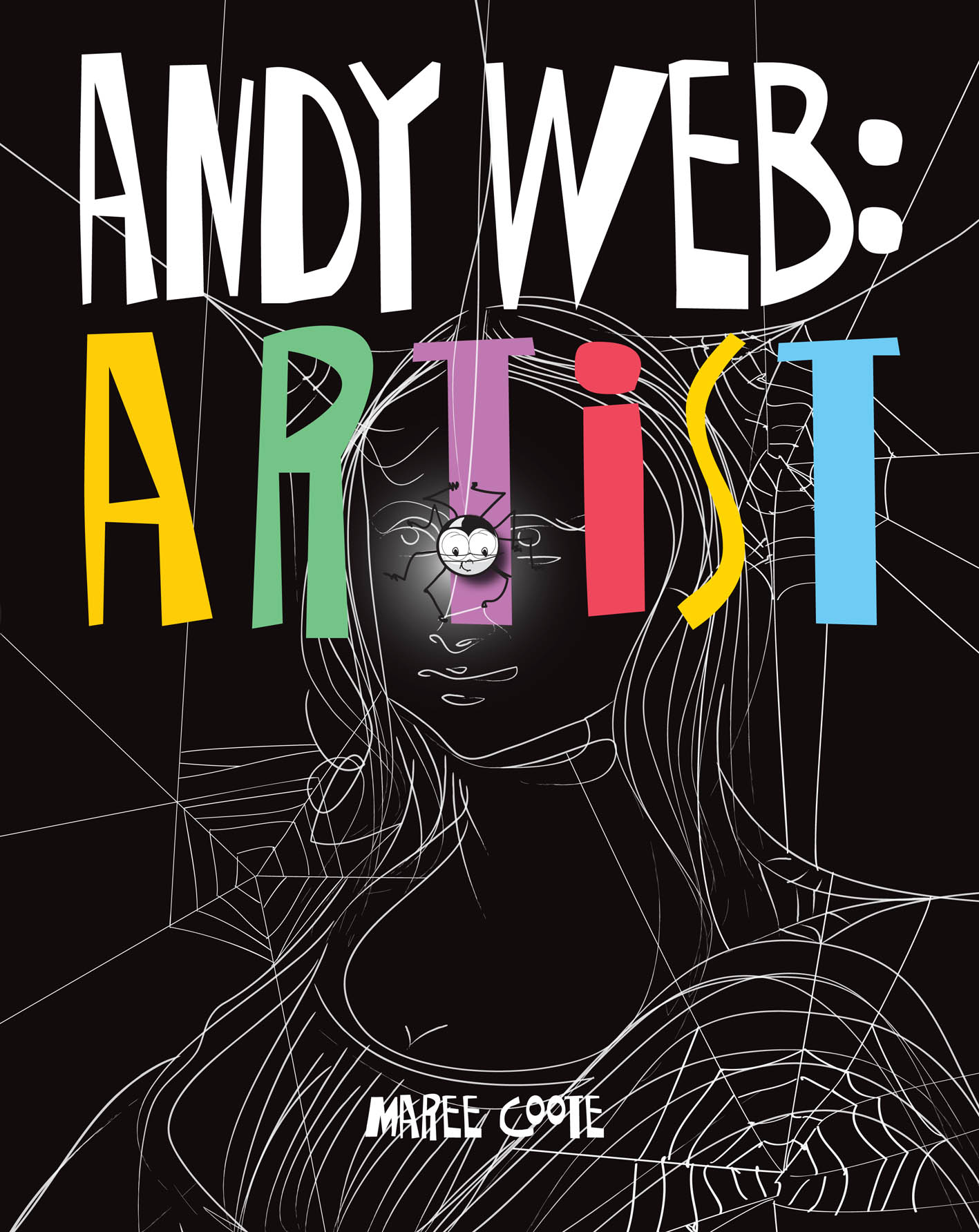 ROBYN BOID: ARCHITECT

....

ANDY WEB: ARTIST
for Edith Pownall Award

.............

for Picture Book of the Year
---

Booklist Magazine USA reviews Letters From New York by Melbournestyle's Maree Coote...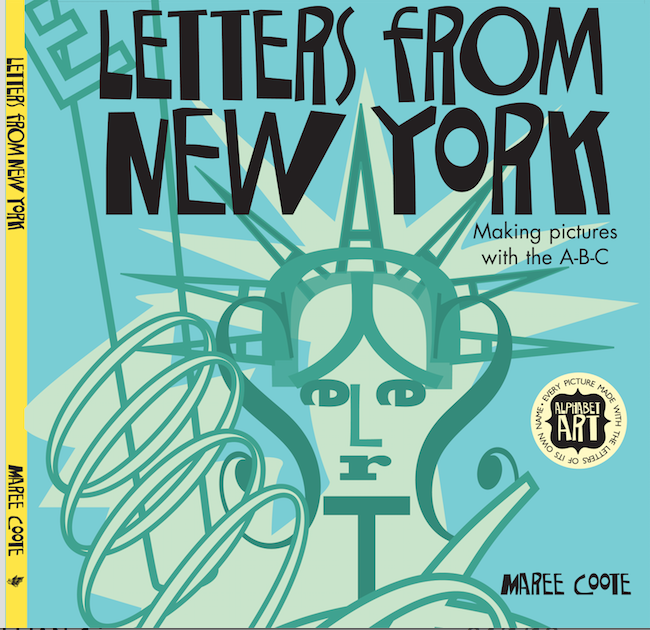 "Anyone who is assuming that the A-B-C reference in the title indicates that this is just another abecedary must take a closer look. Actually, everyone should take a look! This is an inventive and utterly captivating collection of New York City icons, all created entirely by the letters that make up their names. Vibrant colors help the complex line drawings pop off the pages, and range from muted golds and purples to bright pinks and yellows. The text consists of short, breezy rhymes that introduce each subject and show which font style each letter adopts for that page (thank goodness). Expected buildings and monuments put in an appearance (Empire State Building, Statue of Liberty, Brooklyn Bridge, and so on), but so do cultural icons, including Andy Warhol, Bette Midler, Billie Holiday, and Bob Dylan. Even the squirrel that sabotaged a power line and brought the New York stock exchange to a temporary shutdown in 1987 gets its own double-page spread (as well as the end pages). This celebration of letter art will resonate with a wide audience, ranging from young puzzle solvers to older aspiring artists. This whimsical collection is fun, inspiring, occasionally frustrating, and totally entertaining." — Kathleen McBroom BOOKLIST MAGAZINE , USA< may issue 2018
---
"Joyous creations for all ages by a pioneer of Melbourne pride."- The Age, August 19, 2017


---
ROBYN BOID: ARCHITECT...


REVIEWED BY FOREWORD REVIEWS, USA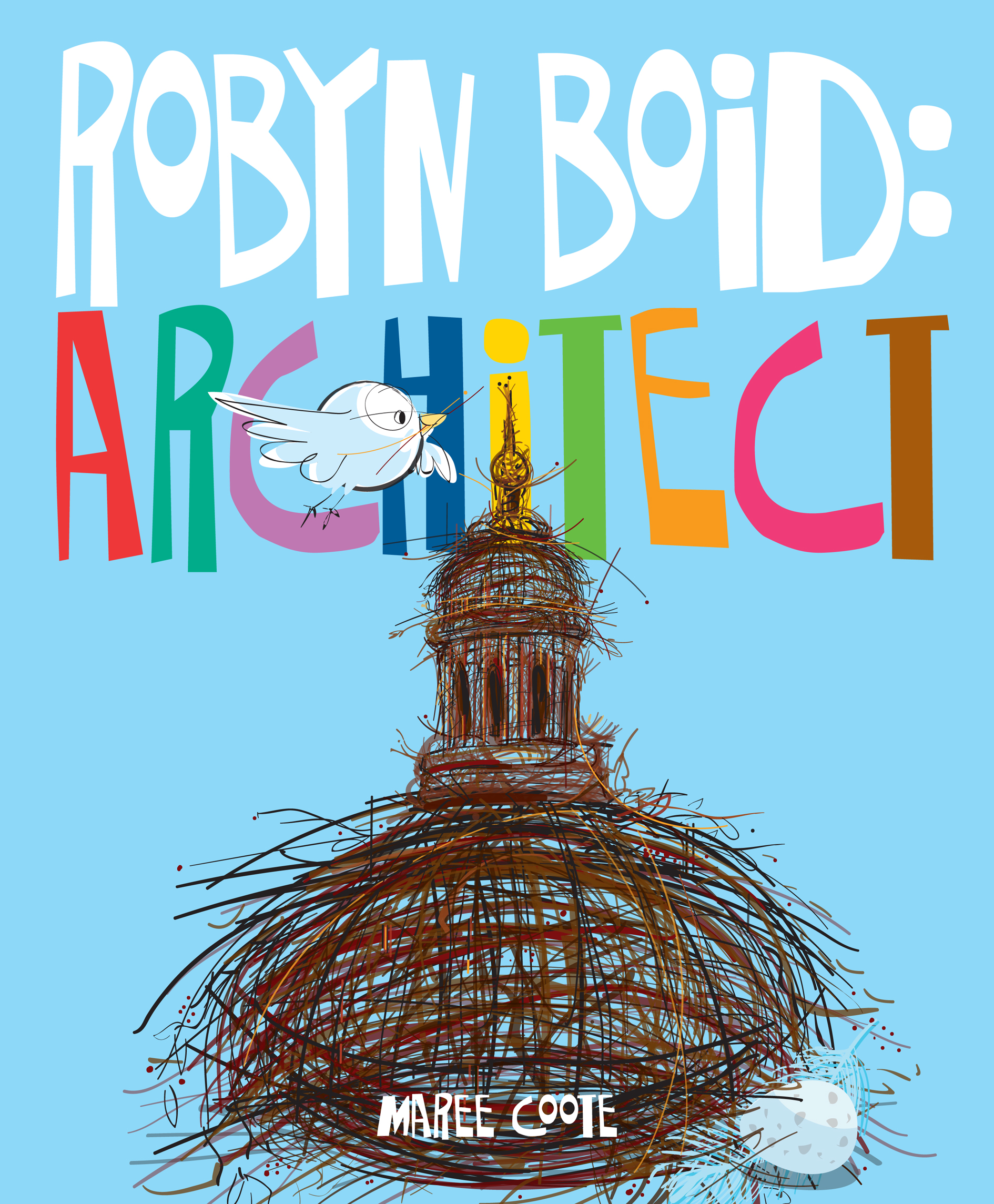 "Robyn Boid is a bird who dreams of studing architecture. ..Grand replicas of over a dozen famous structures take shape... all resplendently done in twigs." READ ON

---
SPELLBOUND: MAKING PICTURES WITH THE ABC
Shortlist FINALIST in CBCA AWARDS 2017 - EVE POWNALL INFORMATION AWARD



JUDGES' REPORT


"What may not look like an information book at first, certainly is one with an instructional wrting-type that aims to increase knowledge and execution of a unique style of letter art -- fontigrams. The presentation in this book is bold and colourful. It is sturdy and the cover is funky and exciting. Perfect for individual readers and groups of readers, this book will provide hours of word fun for a young readership; engaging time in copying and practising examples for middle readers; and plenty of source material for graphic art skills. It is multi-purpose. Nowadays publishers and creators should invent ingenious ways of presenting information that doesn't look as though it comes from an iPad or website or an ebook. This book is a wonderful example of what can be achieved when they put their soul into it." __ -- from The CBCA Books of the Year Awards Judges' Report 2017.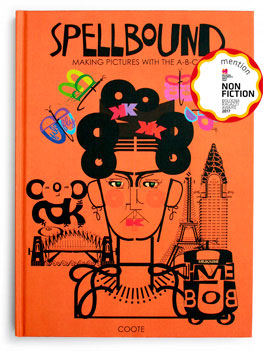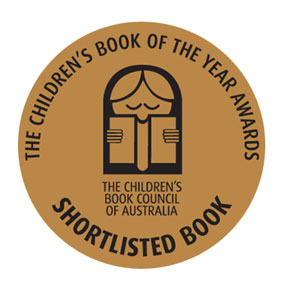 ---
ROBYN BOID: ARCHITECT... REVIEWED BY KIDS BOOK REVIEW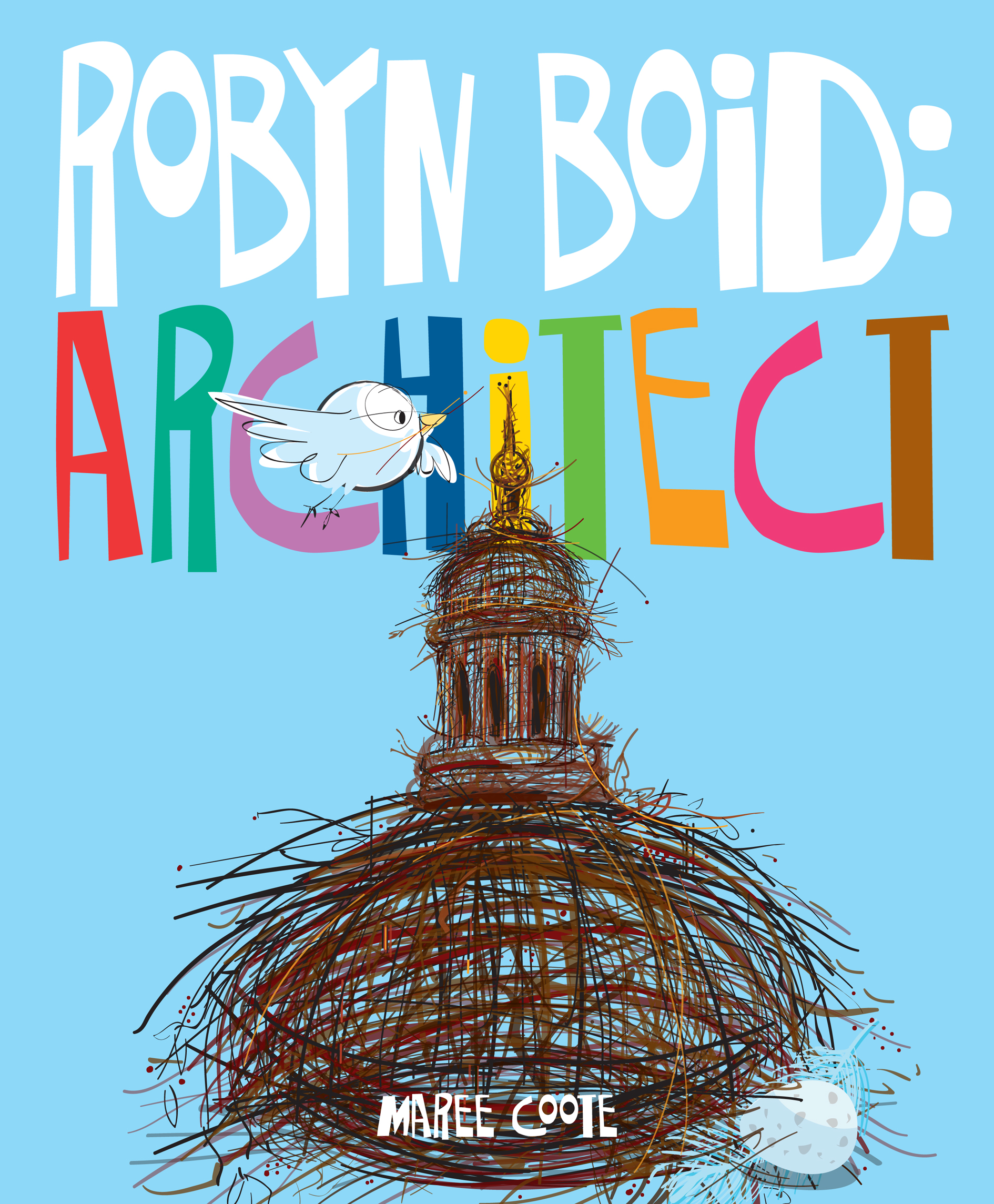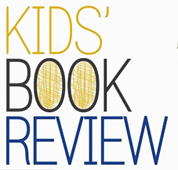 "This gem of a book is unique, witty and clever, crafting an original narrative approach to introducing non-fiction concepts..." READ ON
---
ANDY WEB: ARTIST... REVIEWED BY KIDS BOOK REVIEW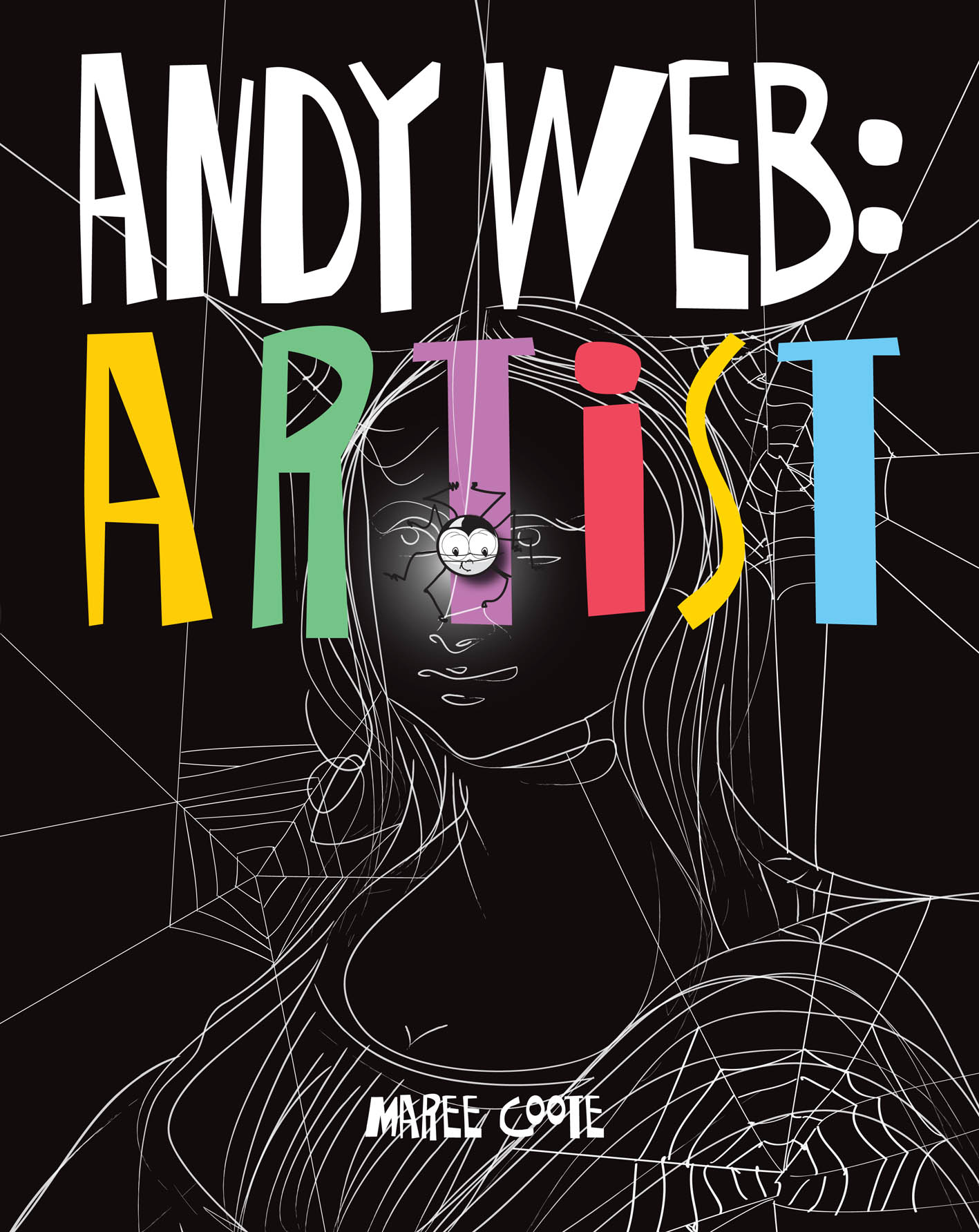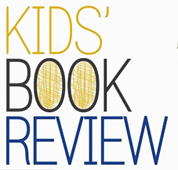 "This is a brilliant story designed to bring children closer to art..." READ ON
---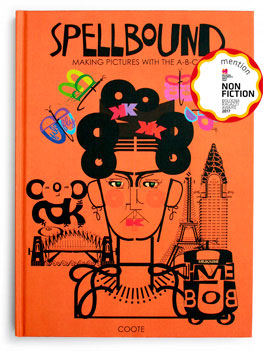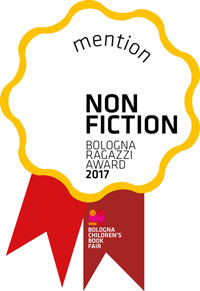 ---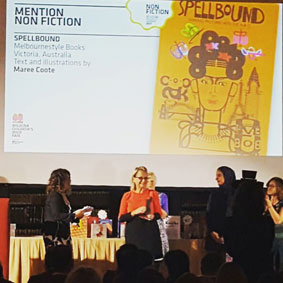 SPECIAL MENTION:NON-FICTION
2017 BOLOGNA RAGAZZI AWARD
See more pics from Bologna on instagram HERE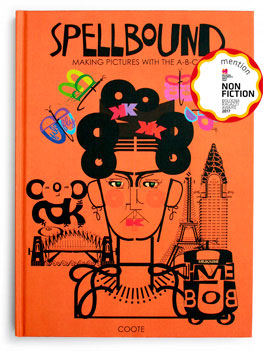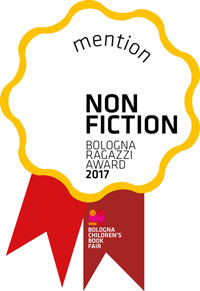 ---
SPELLBOUND is SHORTLISTED IN CBCA 2017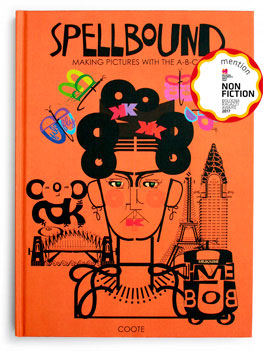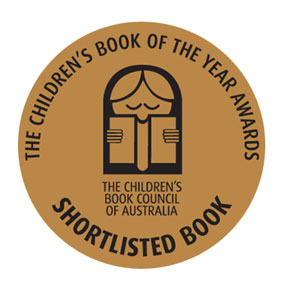 ---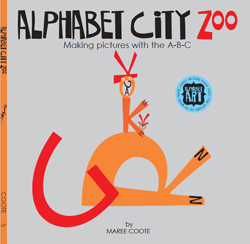 WINNER: DISTINCTION: 2017 NAMI CONCOURS
INTERNATIONAL PICTURE BOOKS ILLUSTRATION AWARD

---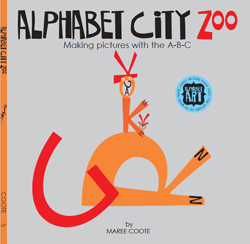 KIDS BOOK REVIEW reviews ALPHABET CITY ZOO.
---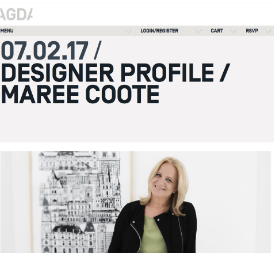 FEB 7, 2017: AGDA Designer Profile Maree Coote

The Australian Graphic Designers Association looks at the work of Melbournestyle founder and designer. READ THE ARTICLE HERE
---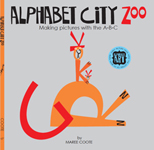 ..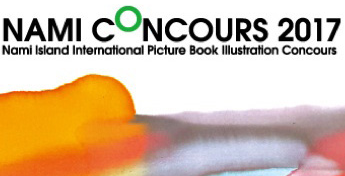 OCTOBER 31, 2016: ALPHABET CITY ZOO by Maree Coote
HAS BEEN SHORTLISTED FOR THE

NAMI CONCOURS


ILLUSTRATION AWARDS IN SEOUL.
This is a great thrill for the small but neatly formed Melbourne independent publisher, Melbournestyle Books run by Coote and partner Lex Ridgeway. In a field of 1777 entries from 89 nations,
Alphabet City Zoo made a shortlist of 150 finalists - and only two of these from Australia. Fingers crossed downunder!
---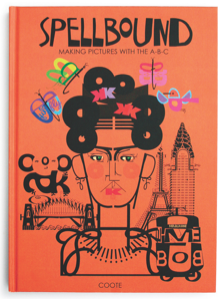 OCTOBER 31, 2016: SPELLBOUND by Maree Coote is positively reviewed in the October 31, 2016 issue of PUBLISHERS WEEKLY, USA (circ. 16,554). The reviewer calls it: "an eye-catching collection." The complete review follows:
In an eye-catching collection of "letter art," Australian graphic designer Coote reveals how letters can be used not as the building blocks of language but of artwork. A section titled "Architext " features typographic recreations of famous buildings from around the world -- swoopy capital Rs and Ds form the distinctive shells of the Sydney Opera House, for example, with rolling S waves below -- while the second and third sections, "Alphabeasts" and "Letterheads", show how letters can be transformed into portraits of animals and people. Throughout, Coote encourages readers to try their own hand at making letter art, offering pointers, different skill levels and challenges, and information about typography itself. Readers will finish the book both awed and eager to embark on their own typographical experiments. Ages 7-up."
--

PUBLISHERS WEEKLY

, OCT 31, 2016 USA.
---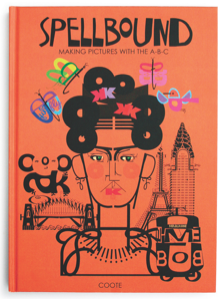 SPELLBOUND by Maree Coote is positively reviewed in the November 1, 2016 issue of USA's

'BOOKLIST'

(circ. 24,150). The reviewer calls it "A great source for project ideas."
The complete review follows:
"Australian writer, designer, illustrator, and photographer Coote demonstrates the concept of creating art using the alphabet. Following an introduction detailing text styles and typography, Coote explores the presence of letterforms in architecture, animals, and faces. For each section, she offers real-world examples (some photographic), provides design rules at three levels (beginner, advanced, and designer), and makes suggestions for getting started (the letter e can be used as an eye; B makes a great pair of glasses). She encourages young artists to observe objects they encounter to determine which letters hide within; her numerous examples include buildings, animals, and famous individuals from around the world. Color is used effectively throughout, often to set off black lettering. A few faces (Julia Gillard, former prime minister of Australia) will be unknown to U.S. readers, but many Americans are represented as well. A great source for project ideas; fans of Chip Kidd's Go: A Kidd's Guide to Graphic Design (2013) will welcome this title."
--KAY WEISMAN, BOOKLIST , USA.
---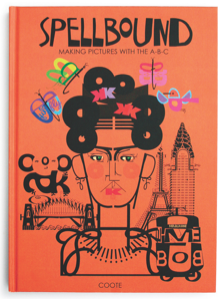 REVIEW


NEW YORK'S KIRKUS REVIEW September 2016: In an intensive review of Spellbound: Making Pictures with the A-B-C, the celebrated Kirkus reviewers conclude: "This large-format, 120-page Australian import is an exhaustive exposition of a unique art form, letter art....the visual puzzles are amusing and intriguing...". Melbournestyle Books believes children can indeed meet that challenge, and ultimately benefit from the bar being raised in their literary and creative explorations.
---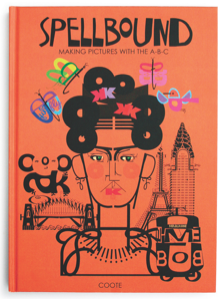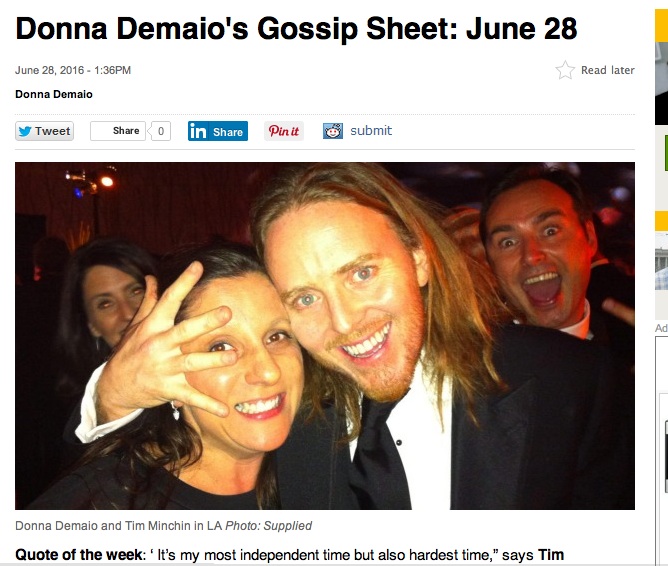 DONNA DEMAIO'S GOSSIP SHEET: JUNE 28, 2016: "(TIM) Minchin is one of the subjects of new exhibition Spellbound by Maree Coote at Mario's Cafe, Fitzroy which has portraits of famous people including Prince, Molly and Bowie. The difference is that the works are a typographic 'fontigram' made from the letters that spell the person's name. So clever. Until August first."
READ IT HERE
---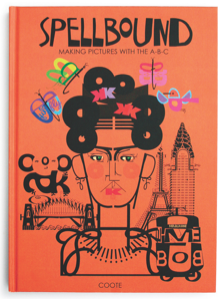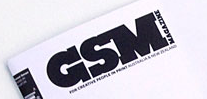 GSM Magazine MAY 2016: Special issue focussing on Typography.
Features Spellbound by Maree Coote. MORE
---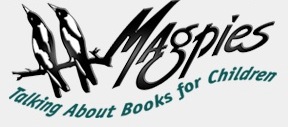 MAGPIES VOLUME 31, ISSUE2, MAY 2016: "Sophisticated, demanding of attention....Spellbound is not the average book in terms of size and presentation nor can it be pigeonholed by the age of readers who will find it fascinating..." - "MORE- Review by Evie Marshall, Magpies.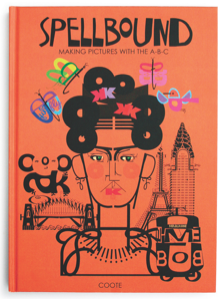 ---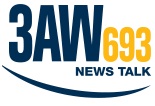 March 20, 2016: 3AW REMEMBER WHEN
Philip Brady and Simon Owens chat with author and artist Maree Coote about Melbourne, Melbourne's History, and all things Melbournestyle, including maree's new book SPELLBOUND: Making Pictures with the A-B-C. Maree presented Phillip with a portrait of himself, created in Letter Art - using only the netters of his name. PODCAST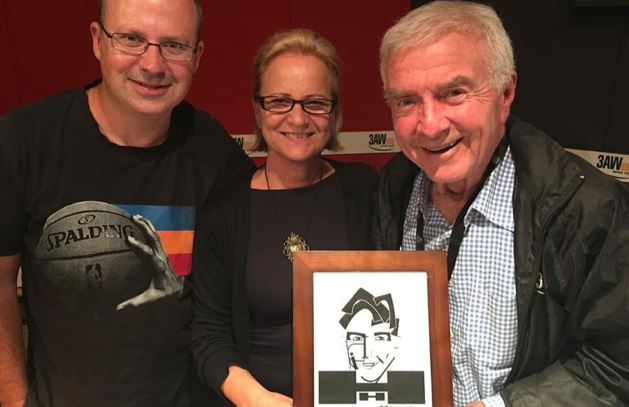 ---


March 18, 2016: Tricia Zeimer's MELBOURNE WEEKEND NOTES returns to Melbournestyle...
"If you are looking for the trendiest art scene and gallery, then look no further then MELBOURNESTYLE in South Melbourne. At 155 Clarendon Street, South Melbourne, this store is where the latest Melburniana memorabilia and Melbourne history blends with modern art, home decor, jewellery, books, scarves, and much much more. Artists of Melbourne unite in this scrumptious one stop shop store."........Read MORE

---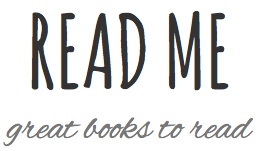 February 15,2016: READ ME BLOGSITE
Louise Owens, bookworm extraordinaire reviews the Launch & Exhibitionof the new book Spellbound: Making Pictures with the A-B-C.

"I love it when companies are doing really interesting things....The book is a very clever book about typography. What Coote does is that she creates images from the letters that spell the name of the subject in the image....'Spellbound' encourages observation, imagination and fuels and interest in typographic design....
Wow! Launched by Melbourne's word guru himself, David Astle, with an exhibition of portraits from the book, it was a great evening."- Louise Owens, READ ME ...MORE HERE

---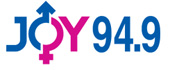 February 28,2016: SUNDAY ARTS
David Hunt and Brendan Bale join Daniel to chat with typographer/illustrator Maree Coote about the Spellbound Portrait Exhibition, partnering the launch of her new book Spellbound: Making Pictures with the A-B-C.
-LISTEN TO PODCAST-


---


February 26,2016: MORNINGS with JON FAINE
Roving Reporter Clare Rawlinson interviews typographer/illustrator Maree Coote about the Spellbound Portrait Exhibition, partnering the launch of her new book Spellbound: Making Pictures with the A-B-C.


---


February 17,2016: THE WEEKLY REVIEW
"JUST YOUR TYPE ...Look closely at the collage of images on the cover of this new book; they're cleverly shaped by typographic fonts. Author and illustrator Maree Coote sees typography in pictures, in a kind of self-devised "letter art". Her latest release, Spellbound, contains 120 pages of wittily interpreted Australian buildings, animals and people. B-R-I-L-L." - Miranda Tay, Weekly Review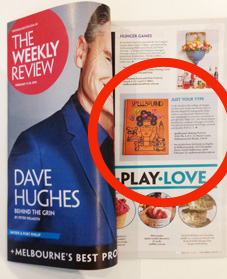 ---


February 16,2016: RRR SMART ARTS
Oslo Davis is in the chair for Richard this week, where he'll talk typographic portraiture with Maree Coote ahead of her Spellbound exhibition.......MORE


---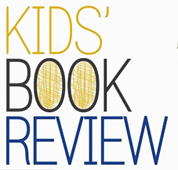 February 5, 2016: Meet The Illustrator: Maree Coote
The wonderful Susan Whelan finds out how books happen!
READ ON
---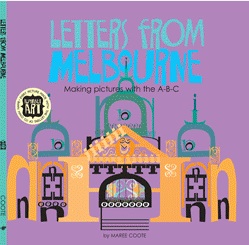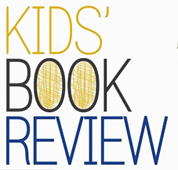 January 26, 2016: AUSTRALIA DAY BOOK LIST according to KIDS BOOK REVIEW LETTERS FROM MELBOURNE makes the 'must-read' list ofd Australia Day books : "As our national holiday, Australia Day is a day to reflect on our culture, landscape, identity and community. Today I will share a long, but by no means comprehensive, list of books that, for me, reflect the diversity, challenges and strengths of our Australian culture."--KBR
---


January 21, 2016: Breakfast with Red Symons
"Mmn ... A very pretty book!"
Chatting with author Maree Coote, about her new book SPELLBOUND.


---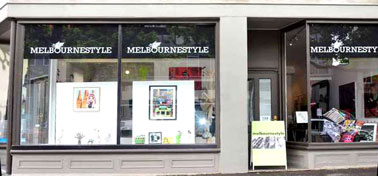 December 19, 2015: Television Producer & Photojournalist Tricia Zeimer has a passion for sharing adventures in and around Melbourne. She discovers Melbournestyle here: MELBOURNE WEEKEND NOTES
"Tucked in the lovely streets of South Melbourne is a shop that holds treasure beyond what lies in our Australian National Treasury with one small difference. You can get to it and buy, buy, buy all these special treasures. "........Read MORE
---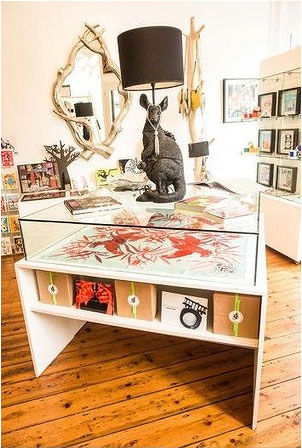 Photo: Richard Cornish


July 3, 2015: We are THRILLED that The Age's Richard Cornish has included Melbournestyle in his Six Top Reasons to visit South Melbourne....

"5. Melburniana. When tourists ask their hotel concierge where they can get souvenirs designed and made in Melbourne they are directed to Melbournestyle. This is the shop of designer Maree Coote, known for her flying tram logo. Here you'll find cards, homewares, prints and her award-winning books. Upstairs is a gallery of Maree's prints, at present showing her works inspired by the Ned Kelly legend and the disappearance of Azaria Chamberlain. 155 Clarendon St, Tue-Fri 10am-5pm, Sat 11am-4pm, 9696 8445, melbournestyle.com.au"

See the other 5 ReasonsHERE then come on down south!
Thanks, Spectrum; Thanks, The Age; Thanks, Mr Cornish.
---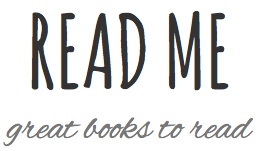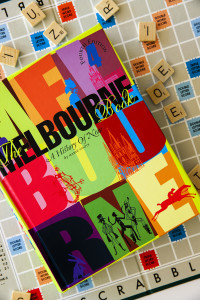 JUNE 2015: READ ME - Wow! Brilliant Sydney blogger LOUISE OWENS reviews The Melbourne Book: READ ON...
---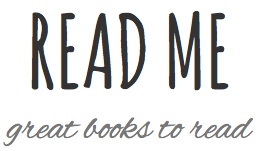 MAY 2015: READ ME - Sydney-based READ ME's creator and blogger LOUISE OWENS interviews author MAREE COOTE about books and influences....READ ON...
---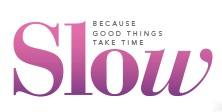 MARCH, 2014: SLOW magazine features a lengthy EXTRACT from The Melbourne Book by Maree Coote. READ ARTICLE HERE
---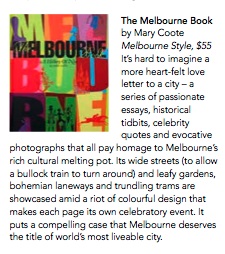 MARCH, 2014: SLOW magazine reviews The Melbourne Book by Maree Coote: "It's hard to imagine a more heart felt love letter to a city - a series of passionate essays, historical tidbits, celebrity quotes and evocative photographs that all pay homage to Melbourne rich cultural melting pot."......READ FULL REVIEW HERE.
---


FEBRUARY 7,2014: VIEW Interview by Caroline Larfargue of ABC Radio International chats with artist Maree Coote about her Ned Kelly Series:
'Ned Kelly: justicier au grand coeur ou assassin sans scrupules?'
Or in English.... 'Australian hero or notorious criminal - who is the real Ned Kelly?'

---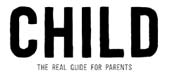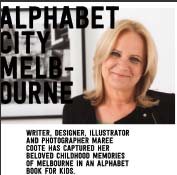 FEBRUARY, 2014: MELBOURNE"S CHILD magazine interviews Alphabet City Melbourne author Maree Coote. READ ARTICLE HERE
---


FEBRUARY 11,2014: PS NEWS reviews Alphabet City Melbourne
"Here's a unique way to go on an alphabetically-inspired trip around Melbourne and a fun way to educate children up to five years of age........Even grown-ups will be inspired to keenly bond with their visual environment as they see outlines of familiar landmarks!"
---


JANUARY 14,2014: The Sydney Morning Herald & The Saturday Age Traveller asks Melbournestyle author adn artist Maree Coote about her fave destinations - other than Melbourne. You mean there are other places????.
---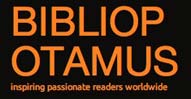 JANUARY 6, 2014: Bibilopotamus reviews Alphabet City Melbourne:
"Listen up Melbourne parents! I think I have found the perfect book for you. I was at a first birthday party on the weekend and one of the stand out presents was Maree Coote's 'Alphabet City Melbourne' (Board Book).....The kids loved it and even a few of the adults (me included) issued sqwarks of delight when we found a letter we recognised. What could be better?"
Thank you Bibliopotamus!
---


DECEMBER 13, 2013: The AGE...
Ray Edgar outlines 'Graphic guidlines for 21st century kiddies'
Alphabet City Melbourne
"...Maree Coote's Alphabet City Melbourne finds letters in the most obscure places. The book provides two challenges: Work out the often abstract letters expressed in the city's characters then try to recognise which parts of the city the photographed letters are from."- Ray Edgar
---


DECEMBER 11, 2013: The West Australian reviews The Melbourne Book HERE
REVIEW: "More in-depth than a travel book and more fun than a history book. The Melbourne Book: A History of Now peels back the glossy tourist brochure facade of many such publications to uncover a city of substance. Artist, designer and author Maree Coote has taken the minutiae of the world's most liveable city, such as its weather and its invention of Vegemite, and turned them into a unique story of Melbourne and its people. Comprising a collection of interviews and more than 700 colour photographs, The Melbourne Book is perfect for not only fans of the city but also fans of Australian history and culture."
- Heather Zubeck, 'Under Review', BOOKS, The West Australian
---


DECEMBER 12, 2013: KIDS VOICE Magazine reviews Alphabet City Melbourne HERE
---


DECEMBER 11, 2013: Alphabet Street reviews
Alphabet City Melbourne HERE
---


DECEMBER 6,2013: The Weekend Australian TRAVEL asks Maree for the Insiders tips on Melbourne...
---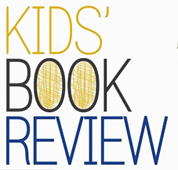 DECEMBER 5, 2013: And here's the KBR Alphabet City Melbourne BOOK REVIEW:
EXCERPT: "I love the concept of Alphabet City Melbourne and I think it has an appeal that extends beyond the toddler and preschooler audience that the board book form implies.... Alphabet City Melbourne is a book that inspires children to look at their world with fresh eyes, to see shapes and forms in familiar buildings and structures and to actively engage with their visual environment..." - Susan Whelan, KIDS BOOK REVIEW
READ ON...
---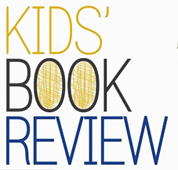 NOVEMBER 27, 2013:

Kids Books Review

INTERVIEW with Maree Coote author of Alphabet City Melbourne ...
EXCERPT: "I try to get people to take up noticing, which I think is a dying pastime and fast losing favour with the e-distracted young. With their indoor lifestyles, prescribed entertainments, and with their heads stuck in screens and devices. At worst they'll get hit by a tram, at second worst they'll miss out completely on their own time and place. This is their city, their time, their place, and their story. They should own it."
READ ON...
---


NOVEMBER 27, 2013: Mother Driven reviews Alphabet City Melbourne HERE
---


NOVEMBER 26, 2013:

Our kidz

reviews Alphabet City Melbourne
---


NOVEMBER 19,2103: Reviews The Melbourne Book and Alphabet City Melbourne
---
4 stars for The Melbourne Book


NOVEMBER 21,2013"A stunning hardcover book with colour photos throughout, this non-fiction gem covers all aspects of this magnificent city: Melbourne....
My rating =

****

- Carpe Librum!"
---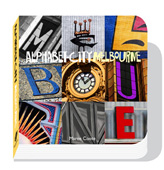 NOVEMBER 19,2013: Alphabet City Melbourne review by


Lisa Hills School Stuff

.
"Alphabet City Melbourne is one of the cleverest little books I've come across....What makes it so clever is that each letter is hidden in an image, a†photo taken of†some place or†object†in Melbourne....But the tricky ones are the ones that our Preps really liked.† I lent this book to one of our prep teachers, and she had a splendid time (and did some very useful revision of letters and†sounds) with her class....Our preps know that they're pretty clever because they can read now, but they were apparently beside themselves with excitement when they were able to puzzle these letters out.† (And I think their teacher enjoyed it just as much as they did!)...." READ ON

---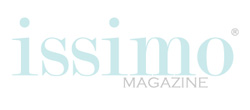 NOVEMBER 6, 2013:Veronica Ridge writes:'Alphabet City Melbourne is a unique children's book highlights Melbourne's diverse architectural design....' read on!
---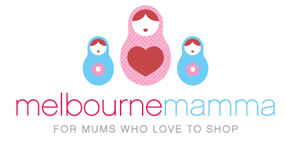 NOVEMBER 15, 2013: Melbourne mamma loves our new baby book Alphabet City Melbourne. mamma mia's must haves
---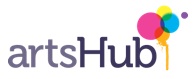 OCTOBER 23,2013: "Maree Coote's guide to Melbourne is as extensive as it is passionate." - ARTS HUB reviews The Melbourne Book :A History of Now . "This isn't a history of or guide to Melbourne you'll read cover-to-cover and feel all the richer for it. It's an affectionate guide to the city and everything it offers and, like its subject, something you can enjoy at your leisure. You explore its pages the way you do a city: see something, think 'oh, that's interesting' and then experience it. 'There's a pretty great city out there,' Coote seems to say. 'Go have a look.' I'm inclined to agree."
- CORY ZANONI, ARTS HUB Full review here
---




3CR COMMUNITY RADIO


OCTOBER 10,2013: Jan and David, (the Pomeranz and Stratton of Melbourne radio!) from 3CR's PUBLISHED OR NOT Books Program interview Maree Coote about the brand new edition of The Melbourne book, and other recent and upcoming titles by Maree. (What a privilege to enjoy a full half hour chat with this duo! -MC).
Click here to hear the podcast: Published or Not
---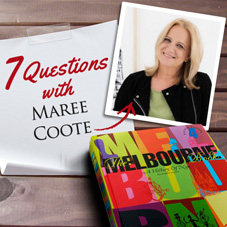 Australian Writers Centre Interviews Maree Coote


OCTOBER 28, 2013: The Australian Writers Centre interviews Maree Coote about her new edtion of The Melbourne BookHERE
---

Time Out reviews the new The Melbourne Book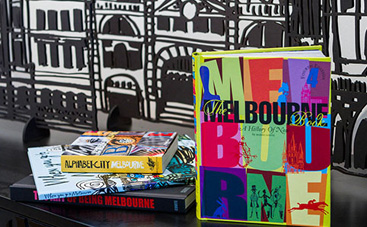 OCTOBER 2,2013: The Melbourne Book celebrates the world's most liveable city. Gabrielle Easter goes to Melbournestyle, the design studio behind it... Full review HERE
---
TimeOut interviews Melbournestyle
READ ON
---


APRIL 27,2013: The Saturday Age Life&Style's Mary O'Brien interviews Melbournestyle author and artist Maree Coote in My Secret Melbourne.
---
Melbournestyle selected by Mapple Magazine Australia 2014.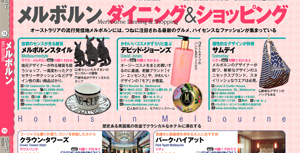 Melbournestyle is privileged to be one of only three Melbourne retailers featured in this guide! What an honour. Thanks to Mapple Magazine for finding us. Doomo arigatoo gozaimasu. Here is our thanks:


---
Melbournestyle taken to the world!


MARCH, 2013: BS JAPAN TV filmed a segment at Melbournestyle, as part of their TV Special on Australia and Melbourne entitled: Travelling Through Magnificent Scenery which went to air in Japan w/c March 12, 2013. We were beamed into over 30 million homes in Japan! Yes, that's the correct figure! How exciting! Melbournestyle is so thrilled to be the only Melbourne retailer featured in this entire film! We are so honoured to be included. Thanks to Oceapro Films for finding us. The crew were wonderful. Doomo arigatoo gozaimasu.

---



MARCH, 2013: The Cityof Melbourne interviews Maree Coote, at the launch of her new children's book, 'When You Go To Melbourne' at Melbournestyle Gallery.
FAVE

BOOK REVIEWS, PRODUCT REVIEWS AND INTERVIEWS
---
OUR FAVOURITE GLOBAL MEDIA ITEM:: THE NEW YORK TIMES


2007: That's right - THE New York Times paid us a visit. How did they find Melbournestyle? These New Yorkers... they don't miss a trick!
What did they find in store? For full article on Melbourne click here:
NYT Style Magazine Totally Aussie in Melbourne
or jump direct to the article DESIGN WITHIN REACH - we're item 5!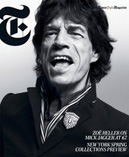 ---
OUR FAVOURITE LOCAL MEDIA ITEM:: THE ABC TV
Our A-B-C on YOUR ABC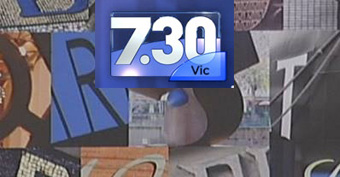 NOVEMBER 22, 2013: The ABC's 7.30 REPORT features
Alphabet City Melbourne by Maree Coote. And we are so thrilled!! Watch the full story on ABC iview HERE

---


MAR, 2013: Melbourne Observer reviews Melbournestyle Books' new title:
WHEN YOU GO TO MELBOURNE. Big thanks to the marvellous Di Rolle for her interest and support.

---
JAN, 2013:

The Little Bookroom

has devoted their window to Melbournestyle Books' new title:
WHEN YOU GO TO MELBOURNE by Maree Coote,
and the wonderful Jess has created this knockout window for the
Degraves Street store inspired by our book. Thanks to Leesa and her team at LBR!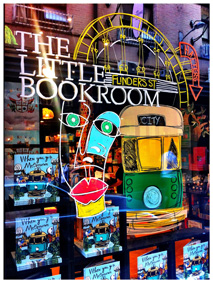 ---


Thanks to The Age - 'Bookmarks' for their acknowledgement of Melbournestyle's latest publication, THE ART OF BEING MELBOURNE, and its recent award.
"CONGRATULATIONS to Maree Coote, who has won the major prize in the Victorian Community History Awards for her book The Art of Being Melbourne, which chronicles in a beautiful and original way the development and history of Melbourne over 200 years or so via its representation in art." - Jason Steger, The Age, 27 October, 2012.
The title won the Royal Historical Society of Victoria's 2012 Community History Award, generously funded by the Public Records Office of Victoria. And again in:



The book "chronicles in a beautiful and original way the development and history of Melbourne over 200 years...via its representation in art." - Bookmarks, Oct 27, 2012.
---


MAY 2012: 05.03.12 The Melbourne Book author, Maree Coote returns to Breakfasters to chat about her newest book about the city, The Art of Being Melbourne. Maree shares her experience of putting together the book, which features portraits of Melbourne's urban spaces and makes an argument for what she considers Melbourne's most iconic landmark.
Listen to RRR interview here
---


MARCH, 2012: BOOKGRRL reviews The Art of Being Melbourne... "It is more than an art book and more than a history of Melbourne. It offers multiple perspectives on a city at a particular point in time by a myriad of talented people. If you love art and Melbourne, this is the book for you...." READ MORE at BOOKGRRL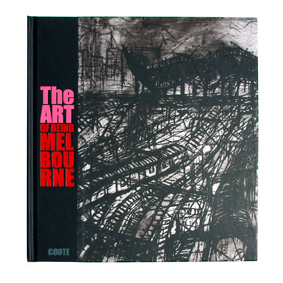 ---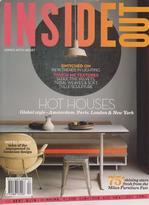 IN THIS ISSUE, a review of Maree Coote's new book: 'The Art of Being Melbourne'. "A flick-through gallery that not only charts the tone and progress of the southern capital but spins the history with fresh perspective. Stroll its streets, get caught in its rain, take its trams and dip your toe in its bay via brush and canvas. Moody, marvellous informative."
---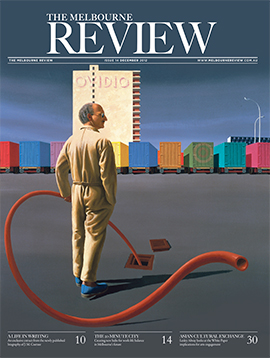 IN THIS ISSUE, Melbourne writers including Maree Coote contribute their suggestions for Christmas and New Year reading.
---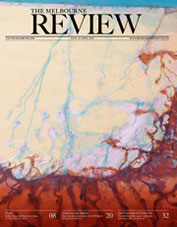 THIS ISSUE Excerpt from The Art of Being Melbourne by Maree Coote.
---


JANUARY 2012: Megan Backouse of The Age reviews Melbournestyle and interviews Maree Coote.
Life & Style ARTS 28Jan 2012
---
WOMAN'S DAY:: Dec 2011



...features Melbournestyle and the French Bull Platters...
Thanks Style File and Womans Day!
---
THE MELBOURNE REVIEW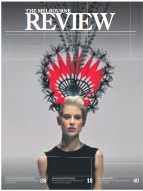 is a brilliant addition to Melbourne's landscape. We are thrilled to be there in Edition Two, read on...
---
MARIE CLAIRE ITALIA says Si!
to The Melbourne Book by Melbournestyle Books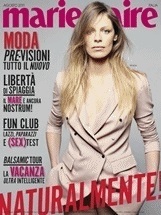 Marie Claire Italia, which is, like, the best of French and the best of Italian, says The Melbourne Book, by Melbournestyle Books, is the best read you can get on Melbourne. Well, we say the same thing - how about that? read on...
---
JAPAN AIRLINES REVIEWS MELBOURNESTYLE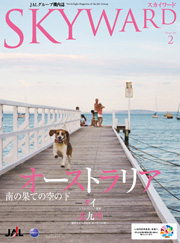 Skyward, Japan Airline's inflight magazine, focusses on Australia. This stylish look at what makes Australia so enticing includes Melbournestyle and the delights of our home grown city-centric design. Domo arigato, JAL! See it here
---
INSIDEOUT gets inside Melbournestyle!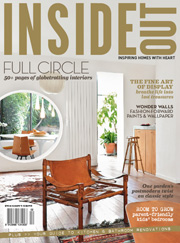 Australia's own style bible chooses the Melbourne Scarves as Editors Choice: "A City souvenir has rarely looked so smart!" See it here
---
COOL HUNTING IN NEW YORK!
"Dedicated to showcasing an array of Melburniana, founders Maree Coote and Lex Ridgeway offer a well-edited collection of products for the native and tourist alike. Spanning beautifully-packaged Melbourne map soaps and charming kangaroo chopstick rests to fashionable silk scarves and beaded baubles, the assortment represents some of the city's finest artists and designers."-
Coolhunting.com
---
"There is a time and place for a good souvenir. These really are the most interesting and well-designed souvenir-style gifts I have come across." - THE DESIGN FILES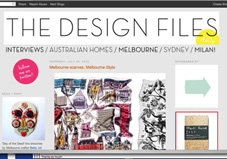 The Design Files (the webs' most gorgeous collection of information objects and style) has just featured Melbournestyle. We know once you taste The Design Files you'll be addicted!
---


"A great big love letter to Melbourne!"
In October 2010 interview with the Breakfasters on Melbourne's funkiest RRR FM radio Melbourne, author Maree Coote enjoyed 15 minutes chatting about the book with DJs Fee-B, Ben and Jess who declared The Melbourne Book 'a great big love letter to Melbourne!'
PODCAST here.
---




"IT'S AN ORIGINAL, WITH A STRONG SENSE OF PLACE AND ABOVE ALL, IT'S A STYLISH MOUTHPIECE FOR MELBOURNE."


RED MAGAZINE NOV 2010

---


OMG! OPRAH! According to The Age, (Sat.18/9/10 P.7 news) Melbournestyle's own Melbourne Scarves are the pefect gift for Oprah. And we agree of course.
And so we went to Dinner with Oprah's peeps: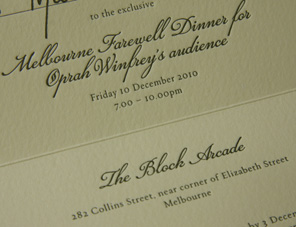 More Oprah here...
---


"Here is much more than a store, it is a history lesson, a celebration of all that is uniquely Victorian (including Ned Kelly), somewhere to lose yourself and delight in the sheer creativity on offer (tasteful creativity, of course, in true Melbourne style). It makes souvenir places seem very tacky in comparison. On Clarendon Street South Melbourne, it's the first and only experience of its kind. A visit to Melbournestyle is a must do."
- Extract from RACV's 101 Best things to do in Victoria

---




"THIS MELBOURNE MECCA IS BANISHING THE CULTURAL CRINGE WITH ITS BEAUTIFUL AND UNIQUE INTERPRETATIONS OF AUSTRALIAN ICONOGRAPHY."


- HOME BEAUTIFUL magazine

---


"IF YOU LOVE THIS FABULOUS CITY OR ARE LOOKING FOR THE PERFECT SOUVENIR....."
- HOMESPUN magazine

---


"There are no flippant inclusions.Everything has a reason for being - a connection to Melbourne or Melbourne people who are doing something special."
- MELBOURNE LIVING Magazine, August 2009
Thanks to the fabulous people at Melbourne Living magazine for their tribute to our tribute to Melbourne.
---

"E' negozio e galleria questo spot avviato con successo dall'artista Maree Coote, specializzato esattamente nel Melbourne style: arte, moda e oggettistica, tutto disegnato e realizzato in citta."
- Review :Italia Blogosfere

---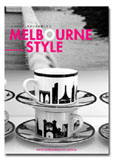 We also had a visit from JAPAN-VIC.TOURISM Inbound Shopping Guide. This well-researched industry handbook is the ultimate resource for inbound Japanese tour operators, and features melbournestyle as its lead store, while its cover features our legendary Melbourne Cups and Saucers. They even named it after us! Domo Arigatoo Gozaimasu! (Not available to local Aussie shoppers - but you don't need it - you already know where we are, right? )

---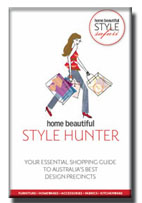 Meanwhile, back here at home, since they first found us in Home Beautiful , the Home Beauties have visited time and again with their fab shoping tours (see below).
HOME BEAUTIFUL has listed melbournestyle in the legendary STYLE HUNTER Shopping Guide...So you can grab a copy (free with the latest issue) and visit us along with all the other top-shoppable spots in Melbourne in one go. Look forward to seeing you in your safari suits soon.
Thanks to the gorgeous gals at Home Beautiful - we are very chuffed to be included in their guide. See you soon.

---


Triple R Sponsor

---
SEE INSIDE MELBOURNESTYLE
VIRTUAL VISIT US here!
---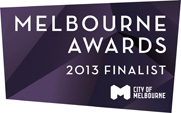 2013 FINALIST, The Melbourne Award Melbournestyle founder Maree Coote is named as one of 5 finalists in the 2013 Melbourne Awards Contribution to Profile by an Individual.

---
2010 FINALIST, Creative Industries
PORT PHILLIP BUSINESS EXCELLENCE AWARDS



2008 BEST Specialty Retailer Category
Port Phillip Glen Eira Leader Business Acheiver Awards 2008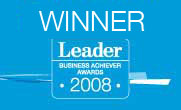 2008 FINALIST The Melbourne Awards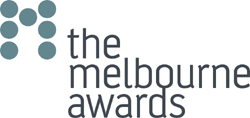 2008 FINALIST Port Phillip Business Excellence Awards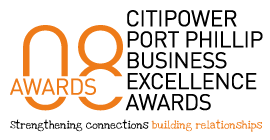 2007 WINNER Best New Business Specialty Retailer Category, Leader Business Acheiver Awards

2007 WINNER Best Business Under 50 Employees Category, Leader Business Acheiver Awards.

---
The PORT PHILLIP LEADER features Melbournestyle's Melbourne Cups too ...
---
"EVERYTHING IN THE GALLERY PLAYS ON MELBOURNE'S UNIQUE SENSE OF HUMOUR AND CULTURE THROUGH CLEVER OBJECTS."


melbournestyle's domestic sculpture was profiled here in the EMERALD HILL WEEKLY's Retail Therapy column - the tag of 'Arte-facts and fictions' being uncannily close to what we are all about!
---
Once more, THANKS to all who have helped bring our message of place, style, art and history to the wider world.
---
If you have some good news about Melbourne, email us and we'll post your news and /or links right here.
---

---
---
That's it for now.
Stay gorgeous,
Ms MELBA x


tellmelba
---
And if that's not enough culture for you in one hit, here's more.

---
Melbournestyle also on